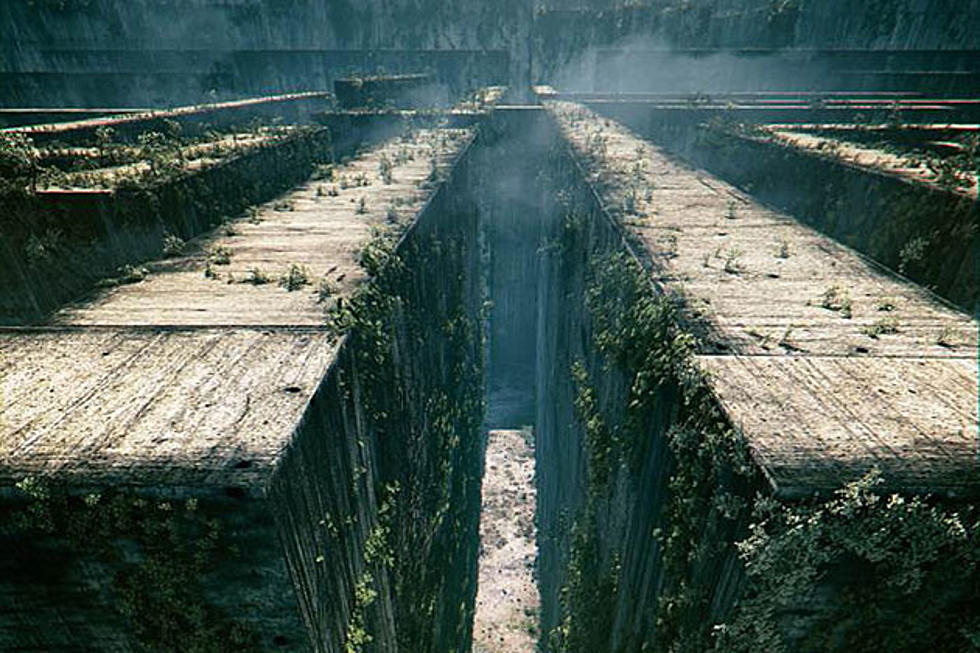 'The Maze Runner' First Look: Get Lost in The Glade
20th Century Fox via EW
With 'Teen Wolf' star Dylan O'Brien cast in the leading role, 'The Maze Runner,' adapted from the James Dashner novel of the same name, can now proceed with production. Filming recently went underway on the film, which is aiming for a February 14, 2014 release date, and the first piece of concept imagery has just been released. So how would you like to get your first look at the massively intricate maze known as The Glade?
The maze in 'Harry Potter and the Goblet of Fire' has nothing as the towering, stone walls and misleading passages that fill the world of 'The Maze Runner.' In the vein of 'Lord of the Flies' and even 'The Hunger Games,' the film centers on Thomas as he awakens in an elevator that takes him to a community of boys trapped in the grassy center of a labyrinth. With his memories wiped clean except for that of his name, Thomas must work together with his newfound companions to escape this prison.
Director Wes Ball is bringing this story to life on the screen and has released this first piece of concept art to EW. Though this image is not the final product we'll see on the big screen and was instead made to spark his own creative juices, Balle says it'll give fans of the popular novel a good idea of what to expect. "[The boys] have been trying to figure out how the hell to get out of this place and deal with the maze beyond the walls," he said. "The doors open in the morning and the boys have to get back before they close because nobody survives a night in the maze."
In addition to the artwork, EW also notes that Ball created a short film, titled "Ruin," which helped land him the 'Maze Runner' job. Though it was a side project that he hopes will one day turn into a saga he's been planning, the images depicted also helped create the above concept.
Take a look inside Wes Ball's head below and give us your thoughts on 'The Maze Runner' in the comments. For more info on some of the other characters and Ball's process, head on over to EW.