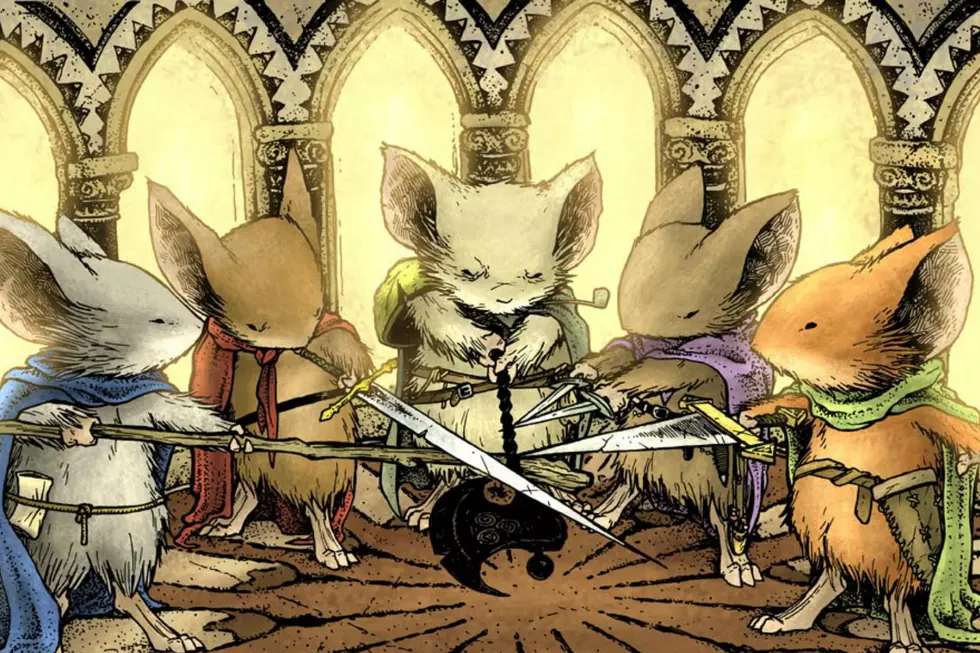 'Maze Runner' Director Wes Ball Courted for 'Mouse Guard' Movie
Archaia
War for the Planet of the Apes director Matt Reeves has found his next big motion-capture project, and instead of apes, this time around it's mice. The director has his eye on the Mouse Guard comic book series, an adaptation of which he will be producing for 20th Century Fox, and he and the studio are currently courting Maze Runner series helmer Wes Ball to direct it. Cue all the mice + maze jokes.
Deadline describes the project as "an ambitious live-action/VFX mix about a brotherhood of mice during medieval times sworn to protect the fellow rodents in their midst." So, Redwall, basically. The series has been ongoing since 2006, spawning a roleplaying game and winning two Eisner Awards. The movie has a script by Book of Eli and Rogue One scribe Gary Whitta, and as Reeves is producing, it looks like this could be another motion-capture animal tale to add to his oeuvre.
All of these ambitious VFX and motion-capture projects could be paving the way for a whole new future genre of filmmaking. We've had the Apes movies, Avatar, The Jungle Book, Guardians of goshdarn Ga'Hoole, we're getting a "live-action" Lion King remake — non-human dramas featuring our favorite human actors may become a genre unto itself. Just call me when Redwall is on the table.