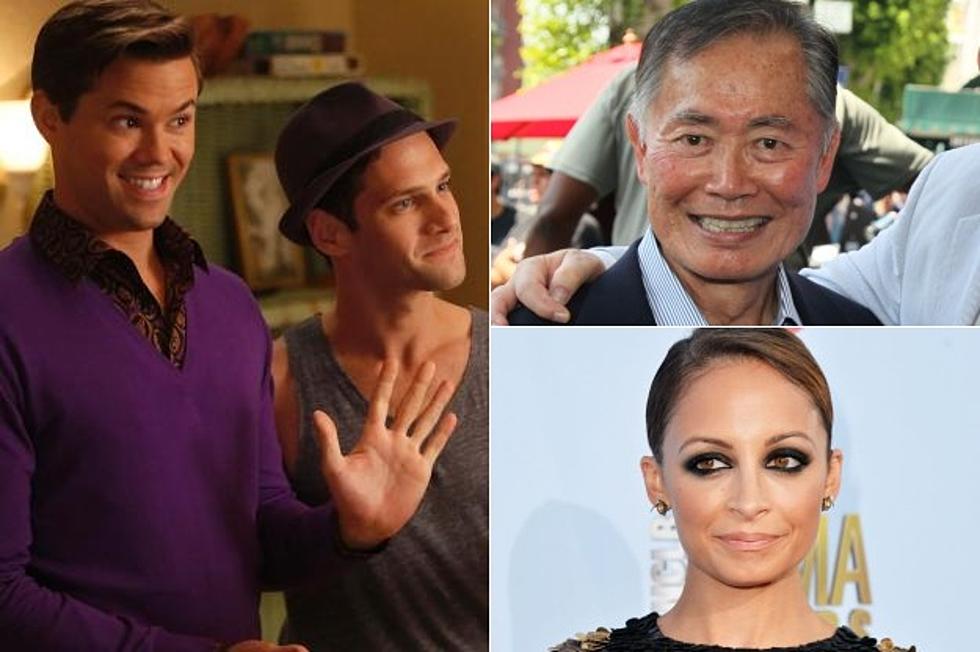 'The New Normal' Tractors in George Takei and Nicole Richie
NBC / David Livingston/Alberto E. Rodriguez, Getty Images
Considering the pilot episode alone boasted a cameo appearance by Gwyneth Paltrow, it should have been fairly obvious that Ryan Murphy's NBC hit 'The New Normal' wasn't going to be hurting for guest stars anytime soon.  Among the latest to join the show's freshman season are legendary 'Star Trek' star and LGBT icon George Takei, along with fashion star Nicole Richie.  But how big will either appearance be, and when can we expect them?
Oh, that Ryan Murphy and his twitter.  Now that he's finished spending the summer leaking out bits of 'Glee's fourth season, and keeping the rest of 'American Horror Story: Asylum' under wraps, the man behind 'The New Normal' has just broken yet another bit of scoop.  "Proud to announce Nicole Richie and the legendary George Takei are joining The New Normal family," Murphy writes, presumably taking parts in upcoming episodes.
No detail have yet been posted of either icon's appearance on the series, which features 'Girls' and 'The Book of Mormon' star Andrew Rannells, as well as 'The Hangover's Justin Bartha.  Though critical reception has been somewhat mild, the show has continued to do well for itself, garnering 5.2 million viewers in its last run.
What say you?  Will George Takei and Nicole Richie play themselves, or add all new roles?  How are you liking 'The New Normal?'