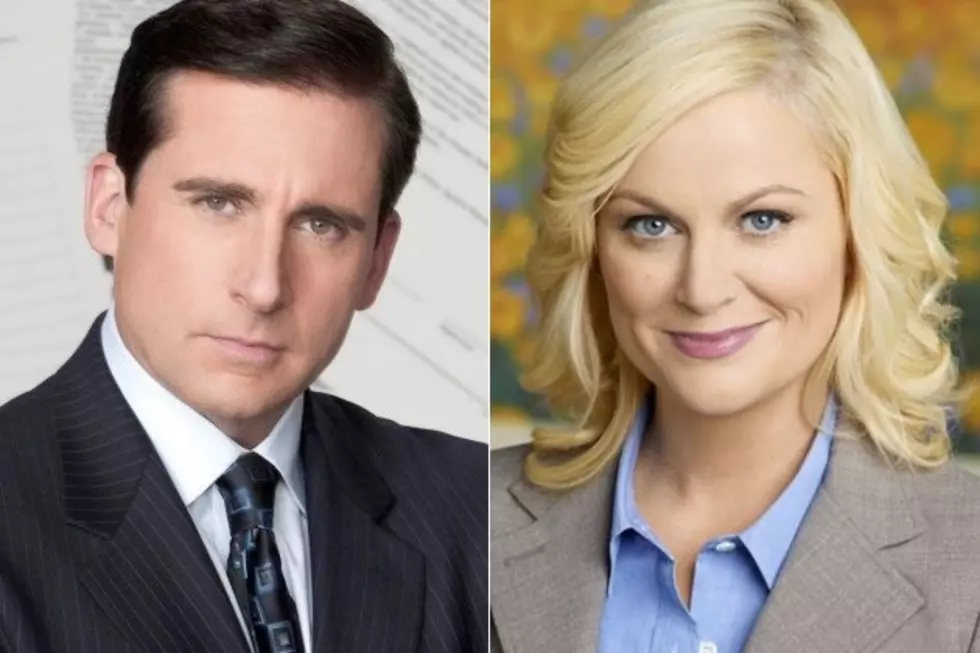 'The Office' Final Season: 'Parks and Recreation' Spinoff Connection Revealed
NBC
With 'The Office' winding down toward its May 16 series finale, reflections upon the nine-season NBC comedy have revealed some intriguing "what if" scenarios and castings that could have seen our favorite Dunder Mifflin characters leading very different lives. Among the 'Office' trivia known is that 'Parks and Recreation' had originally been envisioned as a spinoff, but how would Scranton and Pawnee have been tied together? Find out the surprising 'Office'/'Parks and Recreation' connection inside!
Once upon a time, critics dismissed 'Parks and Recreation' as a hapless 'Office' clone, complete with a buffoon in charge of an incompetent organization, and plenty of mugs to the camera. That comparison made more sense in light of 'Parks'' original concept as an 'Office' spinoff, but a new feature from TVGuide reveals that the two shows originally shared a very specific connection to bill 'Parks' as a spinoff.
Discounting the fact that Rashida Jones went on to play two very separate characters between 'The Office' and 'Parks,' 'Office' executive producer and star Paul Lieberstein originally intended a different purpose for a broken copier subplot of the series. After repeated attempts to fix the copier throughout an 'Office' episode, the machine would then have been recalled, refurbished in a warehouse and shipped off to Indiana, winding up as the 'Parks and Recreation's' Parks department copier, and filling the traditional "spinoff" rules. Producers decided against the idea, opting to make 'Parks and Recreation' its own entity.
The article revealed a number of other surprising 'Office' possibilities, including alternate castings, the Jim-Pam-Roy triangle re-imagined as an interracial relationship, and the unused possibility of 'The Farm' spinoff. But what say you? Are you sad to see 'The Office' come to its series finale on May 16, given all the different possibilities for the series? How would you like to see either series end?