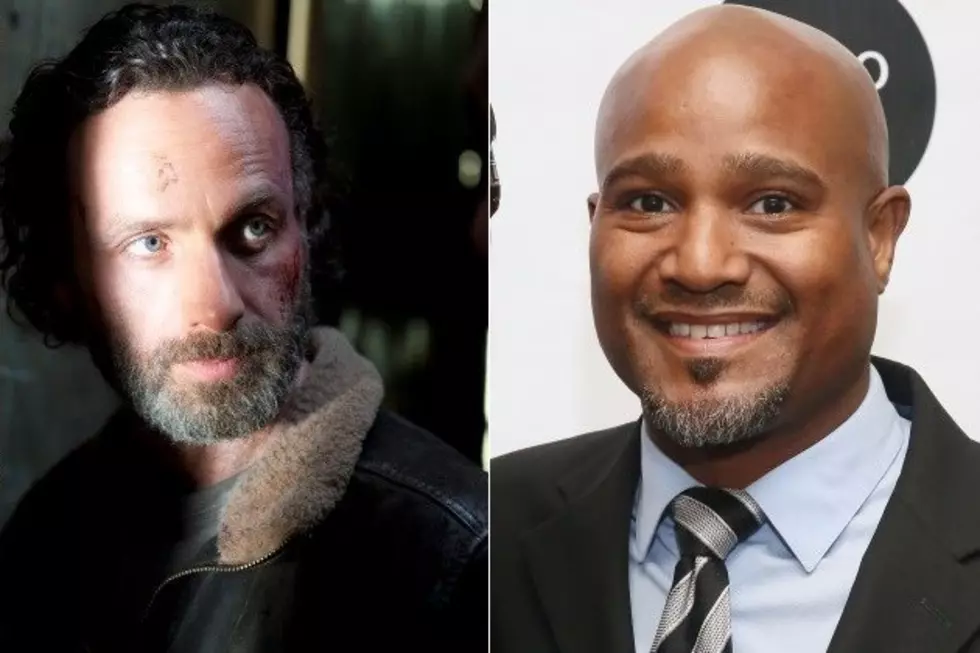 'The Walking Dead' Season 5 Spoilers: Seth Gilliam's Role Revealed?
AMC / Astrid Stawiarz, Getty Images
AMC's 'The Walking Dead' has a habit of casting characters familiar to comic book fans with names and descriptions that strongly resemble their literary counterparts, some more so than others. The recent addition of 'The Wire' vet Seth Gilliam seemingly suggested another character familiar to fans, but have on-set photos revealed Gilliam's true role?
You're warned of potential spoilers for 'The Walking Dead' season 5 from here on out, but suffice to say, it seems as if on-set photos of Atlanta filming (via The Spoiling Dead) confirm that Gilliam will in fact be playing Father Gabriel Stokes, or at the very least, a very similar-looking priest. Initially, the character was identified as Michael Todd, a two-sided man displaying a friendly, puckish humor but also having a haunted side from a dark secret.
Worth noting is that the Father Gabriel character popped up in the comics at a similar point to the show's current standing. We also never saw quite who attended to the funeral home that Daryl and Beth holed up in during the events of "Alone," or who drove the car that seemingly kidnapped Beth, though we couldn't help noting the crucifix in its back windshield.
So, what do we think? Will Gilliam's priest character end up being Father Gabriel after all, or perhaps some unique remix of the character? Tell us what you want to see from 'The Walking Dead' season 5 when the newest episodes premiere this fall!