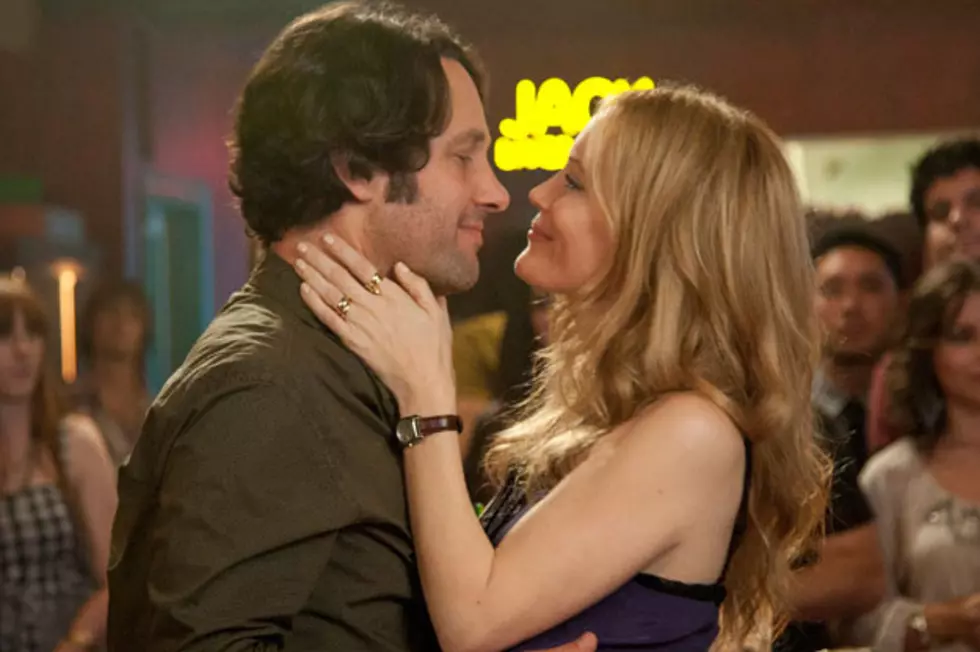 'This is 40′ Poster: Is This Wedded Bliss?
Paul Rudd and Leslie Mann star in Judd Apatow's upcoming comedy 'This is 40' where they reteam as Pete and Debbie, their characters from 'Knocked Up' to explore what happens as couples grow older together.
Since 'This is 40' is billed as the "sort-of sequel to 'Knocked Up'" this new poster for the film captures that sentiment perfectly.
At first glance, the poster doesn't say much - Paul Rudd poops with his iPad! - but when you take a closer look, it actually says quite a lot.
For one, the poster plays off a similar bit of pre-bedtime bathroom repartee from 'Knocked Up.' Also, when you look at Leslie Mann's face, it perfectly captures that bit of mid-life crisis that sinks in when you realize you're talking to your husband as he poops with the door open while surfing the iPad. Just as effective is Rudd's face - seemingly clueless as he's talking about whatever he's reading on the iPad...while he goes to the bathroom with the door open. It's a perfect moment that's all too real for married couples.
We were big fans of the 'This is 40' trailer when it debuted a few weeks back and this poster is just more evidence that this Judd Apatow comedy is the real deal.
Check out the new poster for 'This is 40' below. [Thanks to Pete for the heads up.]
The poster has been removed at the request of Universal Pictures