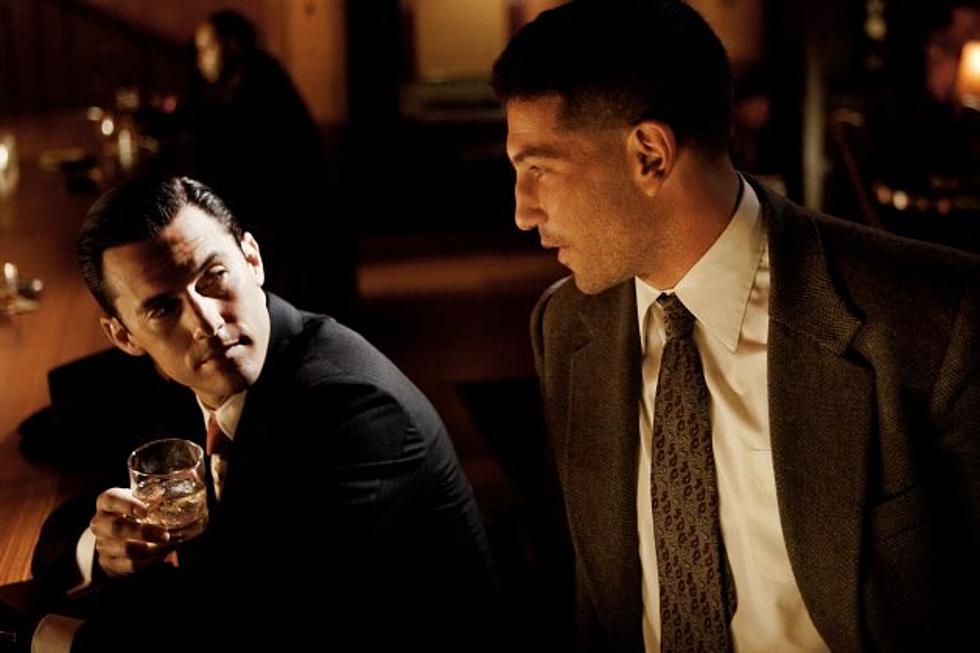 TNT's 'Mob City' Trailer: Hell Breaks Loose in the City of Angels
TNT
Along with the fresh new look at 'Falling Skies' season 4, TNT took us back in time for a preview of one of its other high-profile upcoming projects, the Frank Darabont-helmed crime drama 'Mob City'! Forget the teases, the newest look at the 'Mob City' full trailer reveals the full breadth of stars, while the bullets fly around the City of Angels.
Billing the project as an "epic three-week event," the latest 'Mob City' trailer shines the spotlight on the period drama's impressively diverse cast, including 'The Walking Dead' star Jon Bernthal, Jeffrey DeMunn, Simon Pegg, Neal McDonough's LAPD Chief Parker, Ed Burns as Bugsy Siegel, 'Prison Break' star Robert Knepper, 'Heroes' alum Milo Ventimiglia and more.
Written and directed by Frank Darabont, 'Mob City' revolves around the police force's pursuit of mobster Mickey Cohen and takes its basis from John Buntin's book "L.A. Noir: The Struggle For the Soul of America's Most Seductive City," which recounts the story of decades-long conflicts between the LAPD and the city's criminals. The supporting cast also includes '24' vet Louis Lombardi, Iddo Goldberg, 'LOST' and 'Mad Men' alum Patrick Fischler, 'Anger Management' star Stephen Monroe, 'Ghostbusters' star Ernie Hudson, and Alexa Davalos as Jasmine, a "beauty with a complicated past."
TNT's 'Mob City' will premiere on December 4, so take a look at the badass new trailer above, and tell us if you'll tune in for Frank Darabont's classy new drama!