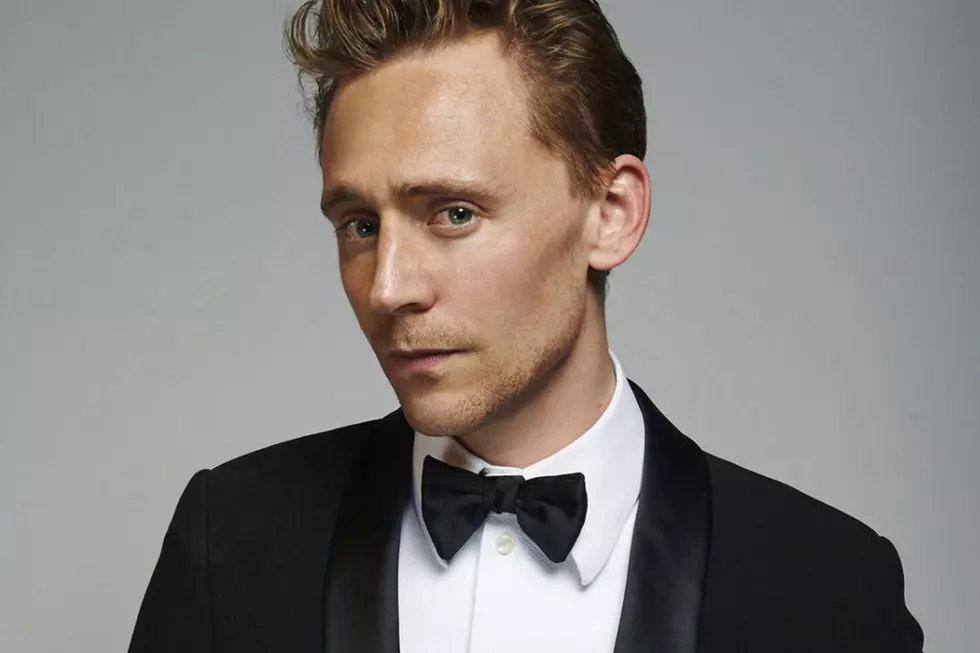 Tom Hiddleston Would Totally Play James Bond, If Anyone Wanted to Know
Getty Images
With slightly more ceremony and careful deliberation than goes into the appointment of a new Pope, producer Barbara Broccoli and Michael G. Wilson have set about selecting a new actor to fill the immaculately pressed tuxedo of James Bond. A handful of actors have emerged as viable potential candidates, the current frontrunner being Idris Elba, though some opponents have decried him as being "too street" for the Bond mantle. Faintly racist nonsense objections notwithstanding, Elba could still use a little competition. And according to a new item from The Hollywood Reporter, a beloved A-lister already familiar with the burdens of franchise filmmaking has now thrown his hat into the ring.
Elba's Thor co-star Tom Hiddleston was sitting for an interview with British newspaper The Sunday Times when they sprang the Bond question, and the actor was not shy about his desires. Confessing to be a "huge fan" of the series, Hiddleston admitted:
I simply love the theme tune, the tropes and the mythology. I love the whole thing… If it ever came knocking, it would be an extraordinary opportunity. And I'm very aware of the physicality of the job. I would not take it lightly.
Hiddleston added that he even ducked out to catch a screening of Spectre while shooting the upcoming King Kong spinoff Skull Island in Hawaii back in the fall.
Hiddleston recently starred in The Night Manager, an adaptation of John Le Carre's spy thriller currently running on the BBC and slated for an American debut on AMC in April. For those parties curious what a Hiddleston-Bond might look like, consider the series a little preview of what could be. Tall, debonair, and picture-perfect in a bespoke suit, he isn't looking too shabby…