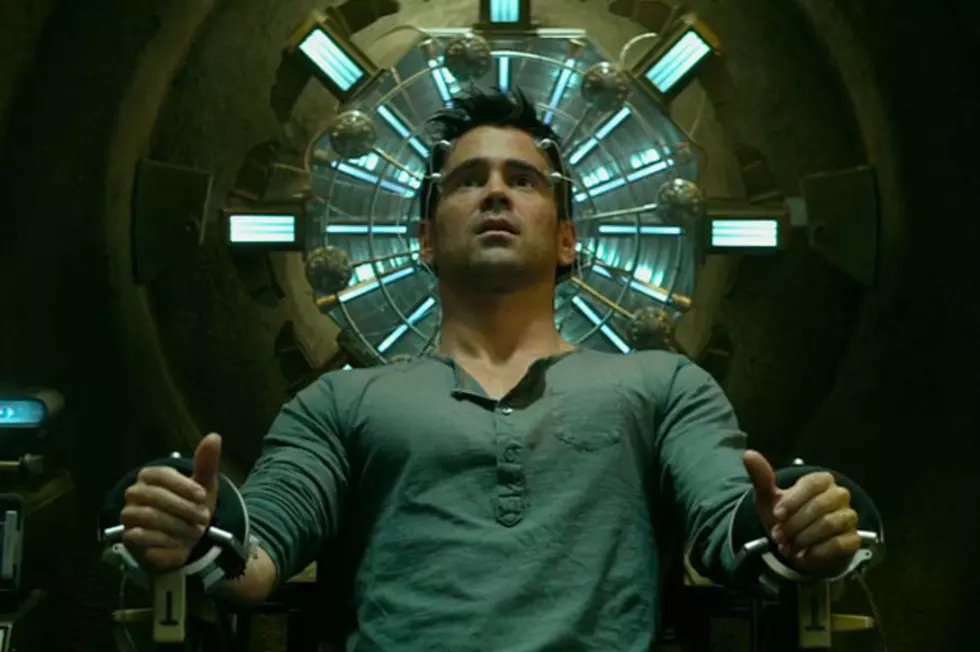 New 'Total Recall' Clip Welcomes You to the Fantasy
The latest clip from Len Wiseman's remake of 'Total Recall' has hit the 'net, featuring Colin Farrell kicking all manner of serious butt. Let's get down to business, shall we?
The bits we've seen from Wiseman's remake of 'Total Recall' all seem to indicate that he's been taking plays directly from the original Paul Verhoeven playbook -- still, the film looks like glossy, action-packed fun, and the kind of stuff we've come to expect from Wiseman.
Colin Farrell stars as Douglas Quaid, a man who envisions himself as a spy in a virtual reality, goes on the run from the police as the line between reality and his imagination begins to blur. The role of Quaid was originated in the 1990 film -- based on the short story by Philip K. Dick -- by Arnold Schwarzenegger. Farrell isn't nearly the big action star old Arnie was, by any stretch, but he's definitely holding it down in this new clip.
The preview below shows Quaid entering "Recall," guided by a bleached-out John Cho (we dig it). Cho notes that Quaid's dream is to become a spy, but before the Recall system can even kick into gear, guns are drawn and Quaid's true identity is questioned, forcing him to fight his way out of the room.