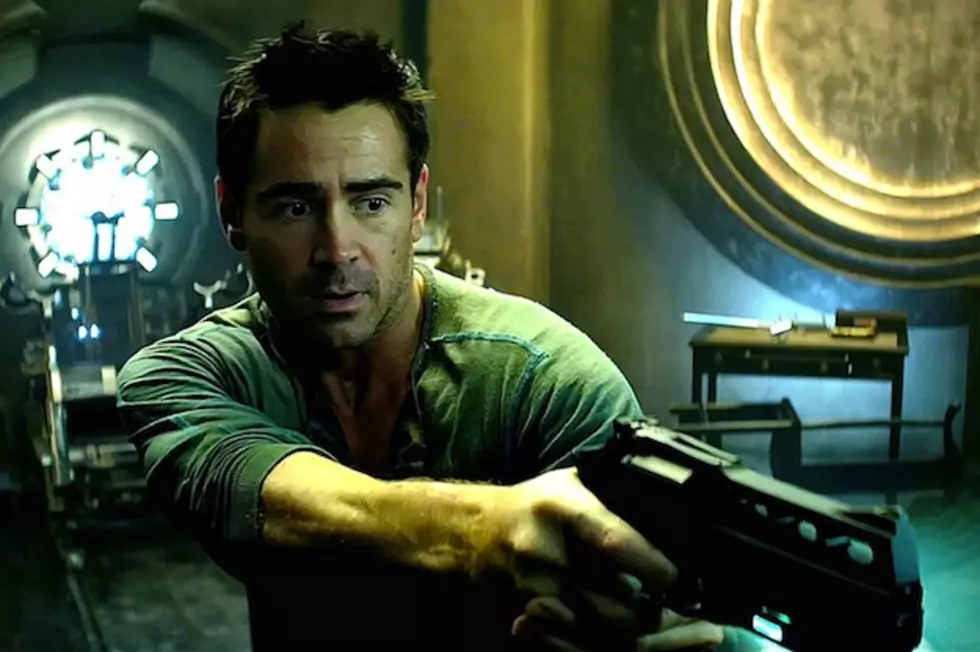 'Total Recall' Featurette is Really Trying to Sell You on This Action
Are you guys ready for some action? Before you answer that, we should clarify: Are you ready for a 'Total Recall' featurette that focuses on how they filmed the action sequences? If you answered yes to the second question, read on to check it out. If you answered yes to the first question, sorry, we're not sorry.
In this new featurette director Len Wiseman tries really hard to convince all of us that he's totally about the practical effects. Clearly Len Wiseman leaves production after the cameras stop rolling and has no idea what happens in post-production on his own films.
Anyway, there's actually some cool stuff in this new featurette, which shows the various ways in which the crew filmed the big action sequences in Wiseman's remake of 'Total Recall,' starring Colin Farrell, Jessica Biel, and Kate Beckinsale. The centerpiece that we've been seeing in the trailers is shown off here with all the various cameras and angles they had to use to complete that particularly tricky shoot. And regardless of your feelings about this remake, it's hard to deny how cool that sequence looks.
Also of note: Jessica Biel says she'd do anything for Len Wiseman. Anything. Including making this movie.