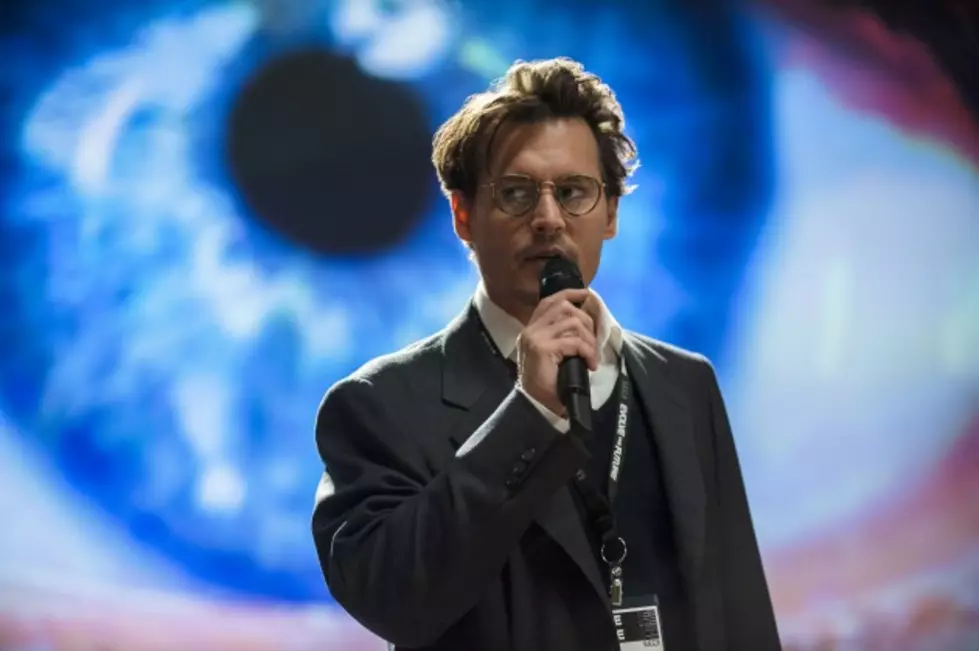 'Transcendence' Poster: Johnny Depp Is Ready to Upload
Warner Bros.
Warner Bros. is ramping up promotion for its Johnny Depp-led sci-fi film with the release of the first 'Transcendence' poster, and by the looks of it, one would think the 'Lone Ranger' star was headlining a reboot of 'Elysium' or an 'Elysium'-'Matrix' crossover movie.
Seriously, take a look at the poster art for 'Elysium' and then scroll down below for the 'Transcendence' poster and you'll find one too many similarities. Though, that still doesn't hinder our excitement for the upcoming "man uploads himself onto the internet" film.
Directed by first-time helmer Wally Pfister, 'Transcendence' follows a scientist looking to achieve a higher intelligence, or as he calls it, "transcendence." In merging his consciousness with a computer, he does in fact achieve it, though he ends up forming a god complex and tries to impose his will on everything around him. If that wasn't reason enough to go see this film, Morgan Freeman, Rebecca Hall, Cillian Murphy and Paul Bettany (who was recently cast as Vision in 'The Avengers 2') also star.
With Pfister, who has a longtime relationship with Christopher Nolan, at the helm and Nolan himself as a producer, 'Transcendence' is looking to be one of the top sci-films of the year. Check out the first poster below, and stay tuned for a new trailer dropping soon.
'Transcendence' hits theaters April 17.