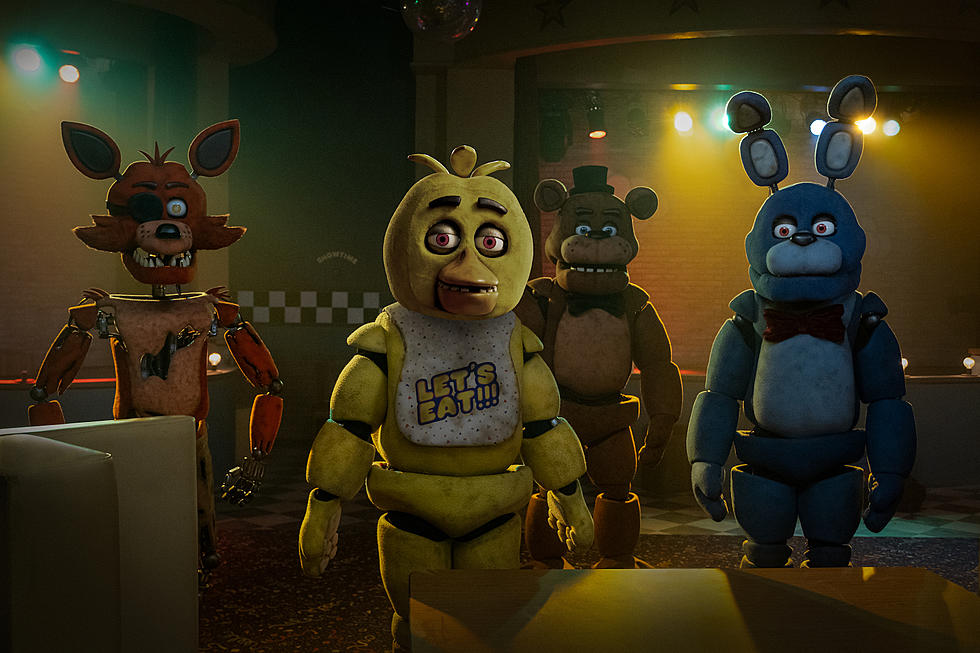 'Five Nights at Freddy's' Makes Streaming Premiere
Universal
For a short period there during the pandemic, big films were getting released on streaming the same day they premiered in theaters. Warner Bros. did that for all of their 202 releases via their HBO Max service; Universal did it a few times with their Peacock streaming site on titles like Halloween Kills. But that model was perhaps not the most financially sustainable, especially for major films with large budgets. And so studios have generally readjusted to something closer to the way they operated before the pandemic; a theatrical run (often shorter than previously) followed by various home video outlets.
But Five Nights at Freddy's, the new film based on the hit video game franchise, is going back to that earlier route. It's now playing in theaters around the country, but it is also available for streaming right now on Peacock. As I sit and type these words, I have it playing on the television in front of me; I'm watching Josh Hutcherson fight to keep custody of his younger sister and reluctantly accept a job as a security guard at an abandoned Chuck E. Cheese-style restaurant, where the animatronics come to life and try to kill anyone hanging around (namely him).
READ MORE: The Worst Horror Movies Ever Made, According to Letterboxd
Five Nights at Freddy's is based on the game series created by Scott Cawthon. Between the main series and the spinoffs, there are well over a dozen titles in the franchise already. Of course, movies based on video games have about as good a reputation as pizza from a chain of arcades designed to fleece children of their quarters, so we'll see whether the film attains the same level of success.
Here is the Five Nights at Freddy's movie's official synopsis:
Can you survive five nights? The terrifying horror game phenomenon becomes a blood-chilling cinematic event, as Blumhouse— the producer of M3GAN, The Black Phone and The Invisible Man— brings Five Nights at Freddy's to the big screen. The film follows a troubled security guard as he begins working at Freddy Fazbear's Pizza. While spending his first night on the job, he realizes the night shift at Freddy's won't be so easy to make it through.
You can watch Five Nights at Freddy's on Peacock now. (If typing the address is too taxing for you, here is a direct link to the film there.) That title is going to be a problem if they want to make a sequel. A Sixth Night at Freddy's? Another Five Nights at Freddy's?
10 Horror Movies That Are Supposedly Cursed
From mysterious on-set accidents to unexplainable audience reactions, these movies have all gained a reputation for being cursed.