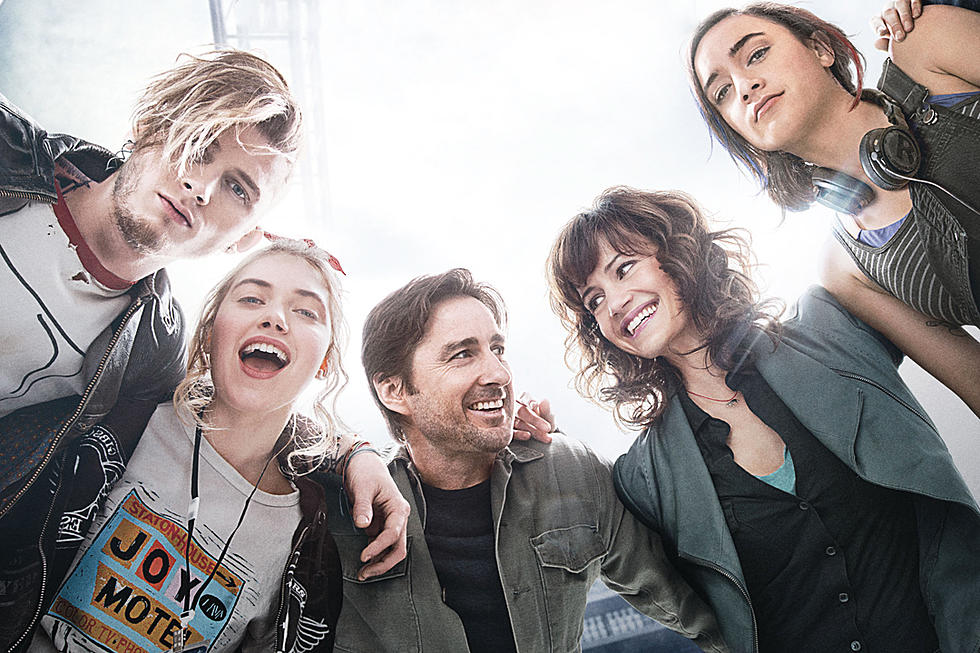 Join Cameron Crowe's Showtime 'Roadies' With Full Streaming Premiere
Showtime
Cameron Crowe movies have been hit and miss over the last few years, leaving us curious if Showtime's Roadies return to the vibe of Crowe's Almost Famous can buck the trend. See for yourself, as Showtime released the full series premiere online, ahead of its formal debut!
Set for a June 26 premiere, Showtime's Roadies follows the day-to-day life of a successful rock tour as seen through the eyes of music's unsung heroes — the crew members who get the show on the road. Carla Gugino plays the band's production manager Shelli (having replaced Christina Hendricks), a world-class multi-tasker, music fan, and partner to the band's tour manager (Luke Wilson), with whom she clashes personally and professionally.
Also starring in the series are Imogen Poots, Rafe Spall, Peter Cambor, Ron White, Machine Gun Kelly, and Game of Thrones star Keisha Castle-Hughes. Oscar-winner Crowe both wrote and directed the pilot, with My So Called Life alum Winnie Holzman serving as showrunner.
We'll see what Roadies has to offer beyond the premiere, but in the meantime, check out the latest trailers below, as well as the first episode.