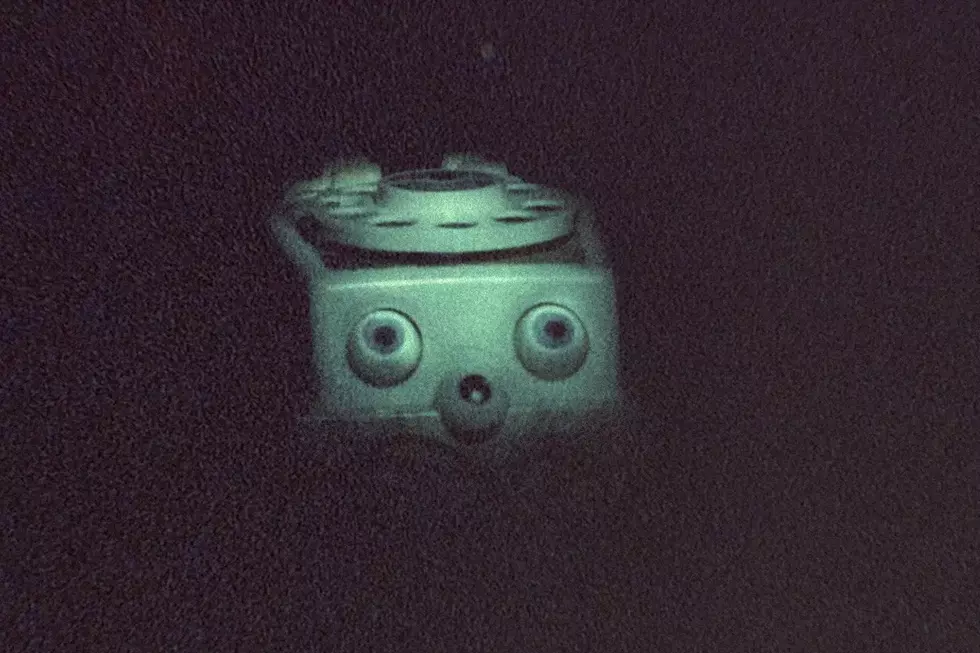 'Skinamarink' Announces Streaming Premiere Date
IFC/Shudder
Skinamarink has been one of the surprise success stories of early 2023. The indie horror film was made on an almost literal shoestring; it was reportedly shot for just $15,000. (Okay, so that would be a very pricy shoestring.) After about two weeks of release it's already grossed over $1 million in U.S. theaters, bringing quite a handsome return on its investment already.
The movie is still playing in theaters around the country, but if it's not playing by you or you're just too scared to see it somewhere you can't occasionally pause it to check under your bed or turn on your lights, you won't have to wait too much longer. The movie will make its streaming premiere on Shudder in just a few more weeks.
Directed by Kyle Edward Ball, Skinamarink follows to kids who wake up in their home in the middle of the night, only to discover their father isn't there. Neither are the windows or doors in their house. That sets them off on a moody, dimly lit quest to find some answers.
Here is the movie's intensely creepy trailer:
If you've never used it, Shudder is a streaming service dedicated to the world of horror. In the mood to watch a Will Ferrell comedy or a vintage John Wayne Western or a documentary on World War II? Look elsewhere! Looking to binge the Nekromantik saga? You've come to the right place. Subscription plans start at less than five bucks a month. You can find out more here.
Skinamarink premieres on Shudder on February 2. After you see it, you can go even deeper into the movie with our breakdown of the film and its wild ending.
10 Horror Movies That Are Supposedly Cursed
From mysterious on-set accidents to unexplainable audience reactions, these movies have all gained a reputation for being cursed.