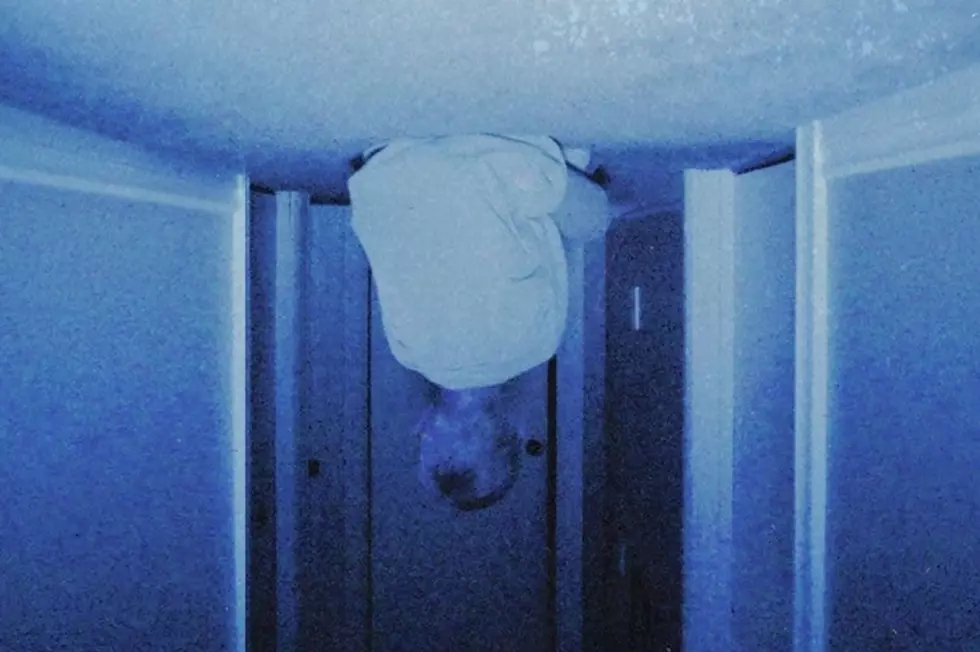 What Is 'Skinamarink' About?
Shudder
What is Skinamarink about?
We're only in January, but 2023 is already shaping up to be another big year for horror movies, from killer doll box office smash M3GAN to lo-fi chiller Skinamarink.
Critics and horror fans alike can't stop talking about the latter — a very mysterious, low-budget indie horror film that has left many unsettled audiences questioning what they've just watched.
Watch the Skinamarink trailer, below:
Skinamarink is out Friday (Jan. 13).
Below, here's everything we know about the viral horror movie everyone is talking about.
Skinamarink Movie Explained:
According to an official synopsis, Skinamarink follows two young children who wake up in the middle of the night in their family home, only to find their father missing. All the windows and doors in the house have vanished, trapping them inside, in the dark.
Illuminated only by a living room television, the two siblings wander their home while a frightening presence lurks somewhere in the dark, casting an ominous shadow over the house.
Is Skinamarink Scary?
Very, according to diehard horror fans and a number of critics, who have flocked to praise the experimental film's unsettling imagery and hypnotic tone.
"The best parts of Skinamarink convey that unsettled space between nightmare and reality that feels legitimately dangerous," Brian Tallerico of Roger Ebert said in his review.
Matthew Jackson of The A.V. Club said that the movie "dials up the horror ... to the point where you might find yourself hiding behind your hands even while watching in broad daylight."
Others have referred to the film as the "Blair Witch Project for the TikTok generation."
However, the film might not be so effective for viewers who aren't into slow-burn, atmospheric chills and liminal spaces.
What Does Skinamarink Mean?
The official meaning of "skinamarink" in the context of the film is unclear. However, many fans and critics have begun to associate the made-up term with words such as "creepy" and "terrifying."
The word "skinamarink" is most commonly known for its association with the nonsensical children's sing-along song "Skid-dy-mer-rink-adink-aboomp (Means I Love You)." In this context, "skinamarink" might be used to conjure memories of childhood and feelings of uncertainty and uneasiness.
Who Made Skinamarink?
Rising filmmaker Kyle Edward Ball wrote, directed and produced the film, which was distributed through IFC Midnight. Ball previously worked on the short horror film Heck, which was released in 2020.
You can watch Heck via YouTube, below.
How to Watch Skinamarink:
Skinamarink is currently in theaters for a limited time. You can find tickets here.
The film will stream later this year on horror streaming service Shudder.
10 Horror Movies That Are Supposedly Cursed
From mysterious on-set accidents to unexplainable audience reactions, these movies have all gained a reputation for being cursed.