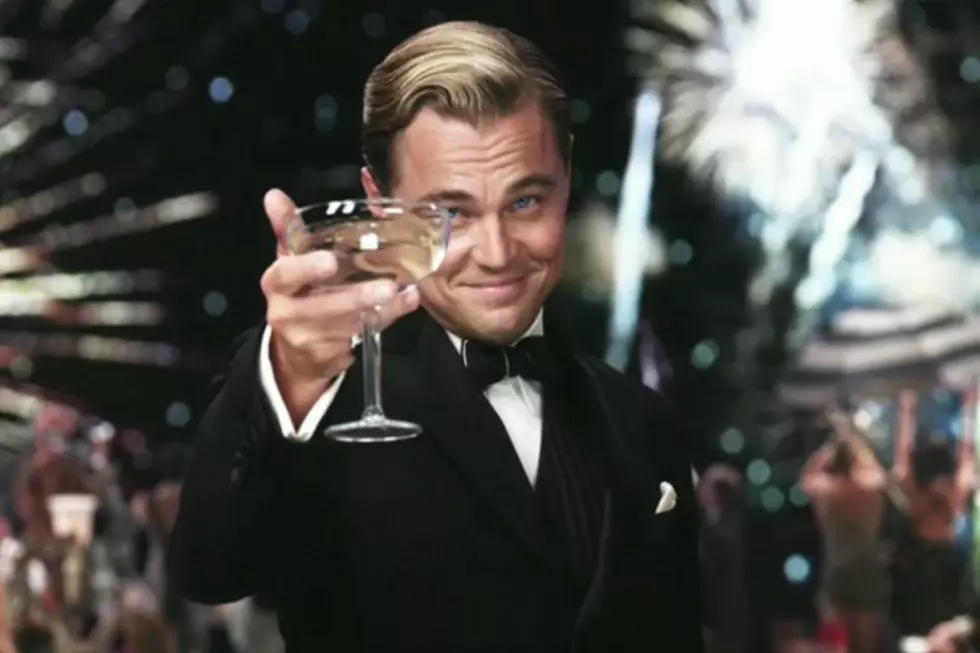 Weekend Box Office Report: 'Iron Man 3′ and 'The Greaty Gatsby' Divide and Conquer
Warner Bros.
No one expected 'The Great Gatsby' to take number one at the box office over 'Iron Man 3' this weekend, but it did the next best thing: it opened huge at number two. There is no shame in this silver medal.
Film
Weekend
Per Screen
1
Iron Man 3
$72,472,000 (-58.4)
$17,040
$284,893,000
2
The Great Gatsby
$51,115,000
$14,460
$51,115,000
3
Pain and Gain
$5,000,000 (-33.4)
$1,514
$41,608,000
4
Peeples
$4,850,000
$2,376
$4,850,000
5
42
$4,650,000 (-23.2)

$1,587
$84,732,000
6
Oblivion
$3,863,000 (-31.5)
$1,395
$81,655,000
7
The Croods
$3,600,000 (-14.3)
$1,358
$173,215,000
8
The Big Wedding
$2,500,000 (-35.6)
$1,088
$18,288,000
9
Mud
$2,343,000 (+8.4)
$2,744
$8,363,000
10
Oz the Great and Powerful
$802,000 (-62.0)
$1,036
$229,985,000
We'll get to 'Iron Man 3' in a minute. Let's take a moment to stare slack-jawed at the box office top ten and be genuinely shocked that an adaptation of a classic book that everyone was forced to read in high school opened to genuine blockbuster numbers. There is very little in 'The Great Gatsby' that screams "$51 million opening weekend!," but the film has apparently struck a chord. The lesson to be learned here is that casting Leonardo DiCaprio as a doomed lover is the kind of thing that'll get people flocking to your F. Scott Fitzgerald adaptation in droves. It'll be interesting to see how this one performs in the weeks ahead, especially with more loud, male-friendly movies on the way.
Above 'Gatsby,' 'Iron Man 3' took the expected 58% drop for a $72 million dollar weekend and a grand total of $284 million. By next week, it will effortlessly out-gross both 'Iron Man' ($318 million) and 'Iron Man 2' ($312 million). $400 million is still the sure bet here, but unless it gets completely derailed by 'Star Trek Into Darkness' and 'Fast and Furious 6,' it may have a serious shot at $500 million. It's not going to do 'Avengers' numbers, but when you've made a billion dollars worldwide, wo cares? In two weeks, 'Iron Man 3' is already the highest grossing film of the year and it's very likely to stay that way.
As impressive as 'The Great Gatsby' and 'Iron Man 3' were this weekend, it was all at the expense of just about every other movie in release, making most of the top ten look like a very sad place indeed. There are a few bright spots lingering amidst the carnage -- '42' continues to be the sleeper hit of 2013 and it's looking very likely to cross the $100 million mark and 'Mud' actually saw an increase in ticket sales, bringing the indie's gross to $8.3 million.
Not so good for 'Pain and Gain,' which has seen its decent start hit a brick wall with the arrival of the summer movie season. With a $5 million weekend and a total of $41 million, the Michael Bay comedy is on track to break even at best. Still, it faired better than 'Peeples,' which opened in fourth place with $4.8 million. The Tyler Perry brand is only strong with films actually directed by Tyler Perry, it seems.
Meanwhile, 'Oblivion' is continuing to struggle. For many movies, $81 million with a promise of $100 million is a good thing, but when you're an expensive Tom Cruise sci-fi movie, those are very, very disappointing numbers. How the heck has an animated caveman movie ('The Croods,' currently inhabiting spot seven) run circles around the biggest movie star in the world?
As for 'The Big Wedding'? It's just waiting to die. And 'Oz the Great and Powerful'? Happy to be back in the top ten, but basking in its retirement.
Next week sees the arrival of 'Star Trek Into Darkness.' Expect it to snatch the number one spot away from Tony Stark.