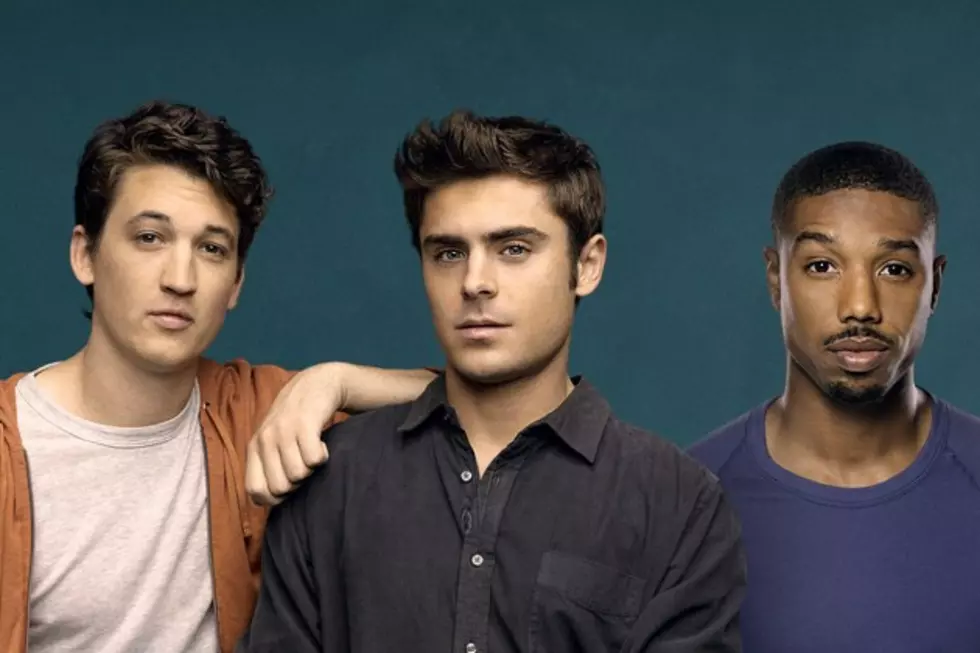 Weekend Box Office Report: 'Ride Along' Laps 'That Awkward Moment' and 'Labor Day'
Focus Features
Unless you had a personal stake in a film being released this weekend, movies were far from the most important thing happening to you these past couple of days. You can blame the weekend's mostly anemic box office on one thing: the Super Bowl. Everyone spent their money buying snacks and preparing their parties and not going to see 'That Awkward Moment' and 'Labor Day,' both of which opened soft.
Film
Weekend
Per Screen
1
Ride Along
$12,314,000 (-42.2)
$4,295
$92,977,000
2
Frozen
$9,310,000 (+2.1)
$3,381
$360,013,000
3
That Awkward Moment
$9,010,000
$3,208
$9,010,000
4
The Nut Job
$7,613,000 (-37.1)
$2.193
$50,246,000
5
Lone Survivor
$7,161,000 (-44.5)

$2,180
$104,855,000
6
Jack Ryan: Shadow Recruit
$5,400,000 (-40.6)
$1,858
$38,968,000
7
Labor Day
$5,300,000
$2,051
$5,300,000
8
American Hustle
$4,300,000 (-39.1)
$1,940
$132,100,000
9
The Wolf of Wall Street
$3,550,000 (-35.2)
$2,209
$104,077,000
10
I, Frankenstein
$3,520,000 (-59.1)
$1,279
$14,490,000
The $9 million opening for 'That Awkward Moment' looks rough, but the $5 million opening for 'Labor Day' looks even rougher. Neither film had its eye on huge box office, but many thought that the star power of both would keep them from being totally D.O.A. But alas, you can simply add them to the list of films that have bombed miserably in 2014's January dumping ground. Like 'I, Frankenstein' ($3 million and almost out of the top 10 in week two), both of these films will be quietly snuffed out within the next fortnight.
To be fair, it wasn't entirely awful. 'Ride Along' held onto the top spot for the third week in a row, grossing $12 million for a $92 million total. The Ice Cube/Kevin Hart comedy should cross $100 million before petering out in the next few weeks, but it's the first (and only) 2014 film to strike gold. Sure, 'Lone Survivor' may be doing exceptionally well and it may have crossed $100 million this week, but it's technically a 2013 film.
Speaking of films that crossed $100 million this weekend, 'The Wolf of Wall Street' climbed over that vital mark with $3 million, bringing it to $104 million. However, its internet nemesis, 'American Hustle,' just became director David O. Russell's most successful film with a current total of $132 million. Not bad for two long, R-rated crime comedies.
'The Nut Job' continued to do solid business, but it should get wiped off the map when 'The LEGO Movie' arrives next week. 'Jack Ryan: Shadow Recruit' is still hanging around and has a chance of making it to $50 million, but 'RoboCop' will steal its audience in a few weeks. And then there's 'Frozen,' which climbed back up to spot number two and now has $360 million. With more family fare arriving soon, $400 million may be out of the question, but there's no denying that this one has stopped being a success and has started being a phenomenon.