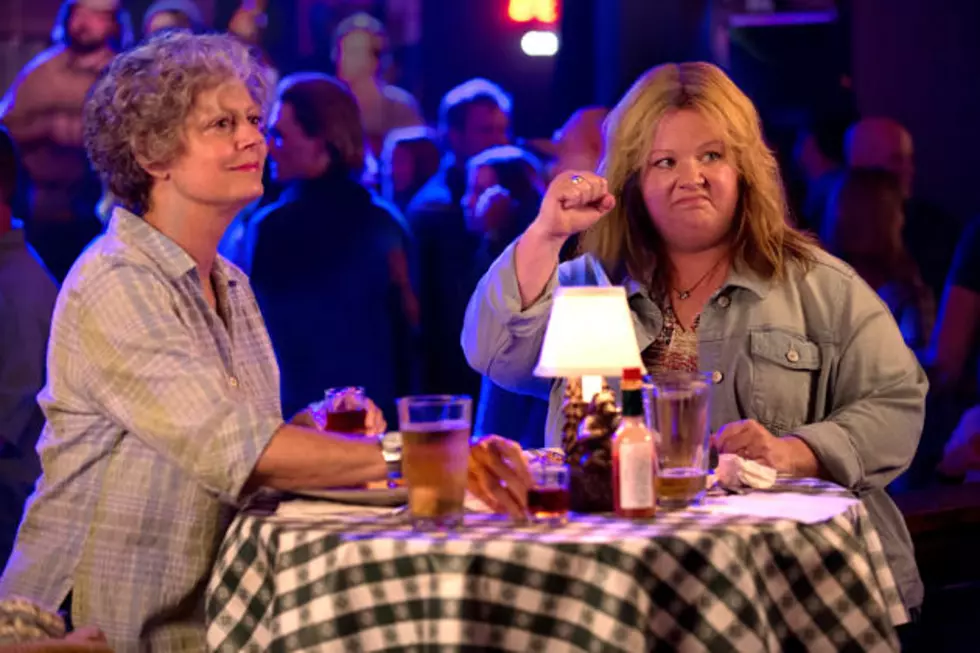 Weekend Box Office Report: 'Tammy' and the Transformers Battle it Out
Warner Bros.
Major holiday weekends are often huge for the box office, with millions of Americans taking advantage of their extra time off to head out to the movies. But this fourth of July weekend?
Despite three new releases, it was a surprisingly quiet time at the movies these past few days and it's hard to imagine anyone being particularly overjoyed with these numbers.
Film
Weekend
Per Screen
1
Transformers: Age of Extinction
$38,500,000 (-62%)
$9,095
$176,845,000
2
Tammy
$21,500,000
$6,205
$33,236,000
3
How to Train Your Dragon 2
$10,000,000 (-24%)
$3,033
$141,250,000
4
22 Jump Street
$9,800,000 (-38%)
$2,948
$159,254,000
5
Earth to Echo
$9,700,000

$3,003
$14,949,000
6
Deliver Us From Evil
$9,200,000
$3,017
$14,704,000
7
Maleficent
$6,500,000 (-22%)
$2,721
$214,249,000
8
Jersey Boys
$6,200,000 (-20%)
$2,357
$37,745,000
9
Think Like a Man Too
$4,800,000 (-53%)
$2,776
$57,092,000
10
Edge of Tomorrow
$3,700,000 (-32%)
$2,406
$90,929,000
Of the three new releases, only 'Tammy' performed particularly well, opening in second place. Melissa McCarthy's new comedy made $21 million over the weekend, bringing it to a current total of $33 million (thanks, Wednesday opening!). Considering McCarthy's popularity, this should be her fourth major release in a row to make over $100 million. But the film isn't expected to make much more than that. Buzz isn't as strong on 'Tammy' as it was on some of her other releases, but it's a positive start for what should be a solid run.
The second new release, the children's sci-fi flick 'Earth to Echo,' opened in fifth place with $9 million. Perhaps the middle of the summer was not the best time to release a modestly budgeted original property that asked audiences to embrace a found footage version of 'E.T.' This could have been a hit in February or September, but it appears it got lost in the shuffle here.
Right on its tail is 'Deliver Us From Evil,' which opened in sixth place with $9 million as well. That's a bad opening for any major release, but it's especially bad for horror movies, which tend to suffer massive drops in their second weekends. You can't blame 'em for trying -- 'The Conjuring' opened to huge business in the middle of the summer last year. The economics of horror movies is not a science, it seems.
Despite the new competition, 'Transformers: Age of Extinction' held onto the number one spot, but at a grave cost. Dropping a big 62%, the fourth film in the popular (but derided) series grossed $38 million, bringing it to a current gross of $176 million. At this rate, the film may not make it to $300 million, which will be a first for this series.
Everything else ran from solid to unspectacular. '22 Jump Street' and 'How to Train Your Dragon 2' continued to perform well, with the former still out-pacing the latter. 'Maleficent' continued to showcase strong legs. 'Jersey Boys' showed a few signs of life (look at the tiny 20% drop!) but it's pretty much done. Also done: 'Think Like a Man Too,' which made most of its money on its opening weekend. At the bottom of it all, 'Edge of Tomorrow' is looking to barely miss that coveted $100 million mark.