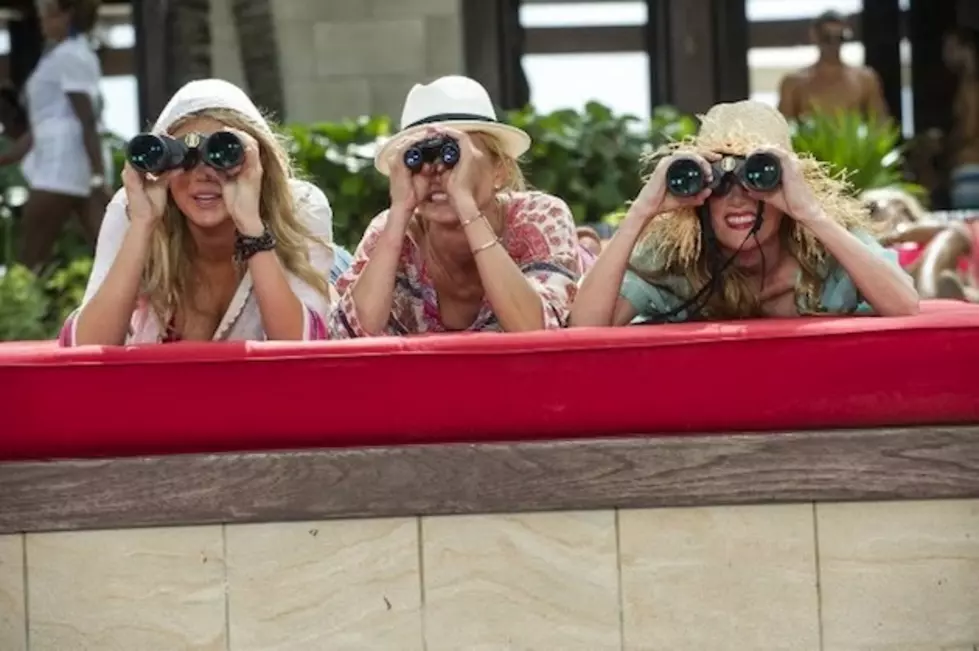 Weekend Box Office Report: 'The Other Woman' Defeats 'Captain America 2′
20th Century Fox
After nearly a month on top of the box office, 'Captain America: The Winter Soldier' got taken down by a bunch of funny ladies. 'The Other Woman' effortlessly took the top spot, sending Marvel's latest superhero adventure to the number two slot and making the other new releases of the week look bad.
Film
Weekend
Per Screen
1
The Other Woman
$24,700,000
$7,707
$24,700,000
2
Captain America: The Winter Solider
$16,048,000 (-37.3)
$4,433
$224,888,000
3
Heaven Is for Real
$13,800,000 (-38.7)
$5,102
$51,911,000
4
Rio 2
$13,650,000 (-38.4)
$3,686
$96,158,000
5
Brick Mansions
$9,600,000

$3,627
$9,600,000
6
Transcendence
$4,105,000 (-62.3)
$1,188
$18,472,000
7
The Quiet Ones
$4,000,000
$1,973
$4,000,000
8
Bears
$3,606,000 (-24.5)
$2,097
$11,153,000
9
Divergent
$3,600,000 (-35.8)
$1,742
$139,463,000
10
A Haunted House 2
$3,265,000 (-63.1)
$1,413
$14,246,000
With a $24 million opening weekend, 'The Other Woman' -- with a reported budget of only $40 million -- is already well on its way to profitability. It may even get there next week unless audiences turn on it. However, comedies like this tend to have longer legs than huge action tent poles, so it should hang around for a few weeks (unless audiences decide that they hate it). In any case, it's a strong start for a year that's filled to the brim with female-led comedies.
'Captain America: The Winter Soldier' slid to second place, but there's nothing wrong with its $16 million weekend, which took the film to $224 million. It should hit $250 million in the next couple of weeks, and it should slow down from there. However, the gross of the first film is so far in the rearview mirror that it's hard to imagine anyone getting upset that this thing won't hit $300 million.
In third place, 'Heaven Is for Real' held onto its audience, taking a small drop and earning $13 million for a $51 million gross. In a year filled with successful Christian-themed films, this is looking to be the biggest hit of them all. As with all Hollywood trends, expect to see considerably more low budget religious movies hitting over the next few years.
Meanwhile, 'Rio 2' slipped to fourth place with a $13 million weekend gross and a current total of $96 million. It should cross $100 million in the next few days and top out somewhere around $120 million. Yes, there will be a 'Rio 3.'
'Brick Mansions,' the second of the weekend's new releases, limped into fifth place with $9 million. Despite being one of Paul Walker's final films, an awful advertising campaign and lackluster reviews doomed this one from the start. However, it doesn't look nearly as bad as 'Transcendence,' which continued to be one of the biggest bombs of 2014 in sixth place, with a paltry total gross of $18 million. Johnny Depp's time as a movie star may be officially coming to an end.
The third and final new release of the week flopped into seventh place. No one expected much from 'The Quiet Ones,' but a $4 million opening is awful even for a low budget horror movie like this. It may break even when you take future DVD and rental numbers into account, but this is a rough, rough start.
In eighth place, 'Bears' continued to do low numbers, but it had the smallest drop-off of any film in the top 10. In ninth place, 'Divergent' continued the difficult crawl toward $150 million (it'll make it, but barely). And in 10th place, 'A Haunted House 2' continued to bomb, but with a budget comprised of a handful of loose change, it'll be fine.