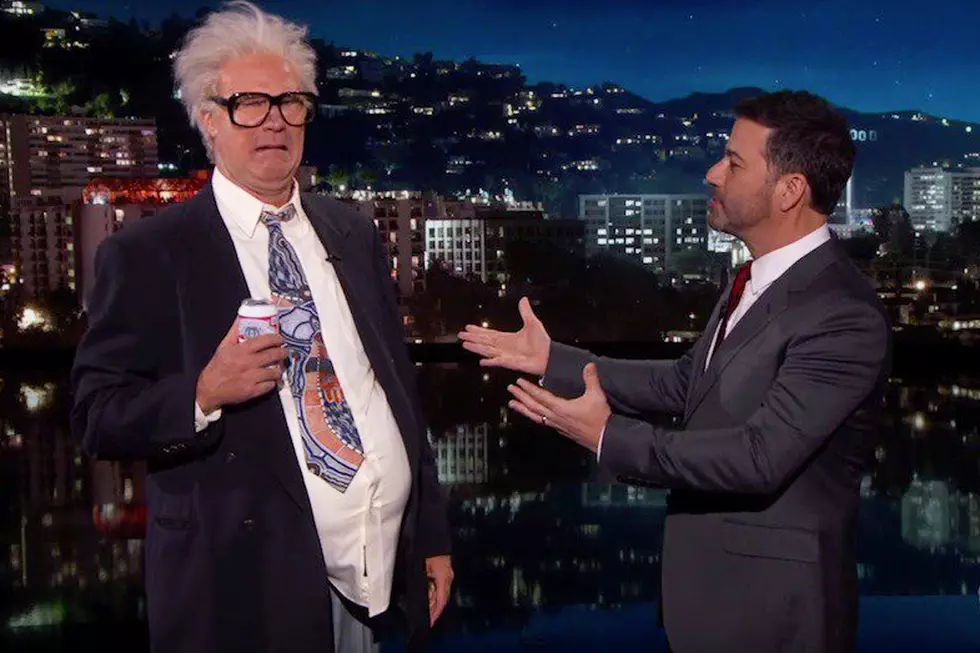 Will Ferrell's Harry Caray Returns to Root for the Cubs on 'Kimmel'
ABC
We missed out on Back to the Future 2 premonitions by one year, but the Chicago Cubs making it to their first World Series in 71 years is no less historic. At least one pop culture Cubs reference is alive and well, however, as Will Ferrell reprises his iconic Harry Caray impression for Jimmy Kimmel.
Ferrell brought out his fan-favorite SNL impression for a full seven minutes during the monologue of last night's Jimmy Kimmel Live!, understandably jazzed about the Cubs finally making it back to the World Series. The real Caray died in 1998, but thankfully has a much larger legacy beyond Will Ferrell tossing pretzels, or questioning the moon's edibility.
Of course, Kimmel couldn't resist a chance to get Caray weighing in on some of the crazier topical events the SNL star hasn't had a chance to address. Caray even graciously opted to follow (the real) Vin Scully's lead by commentating on Kimmel's prior home run moment.
Watch the clip for yourself above, as well as the original bit, and keep your best "Cubs win! Cubs win!" in the tank. We've also included the prior SNL bit below.