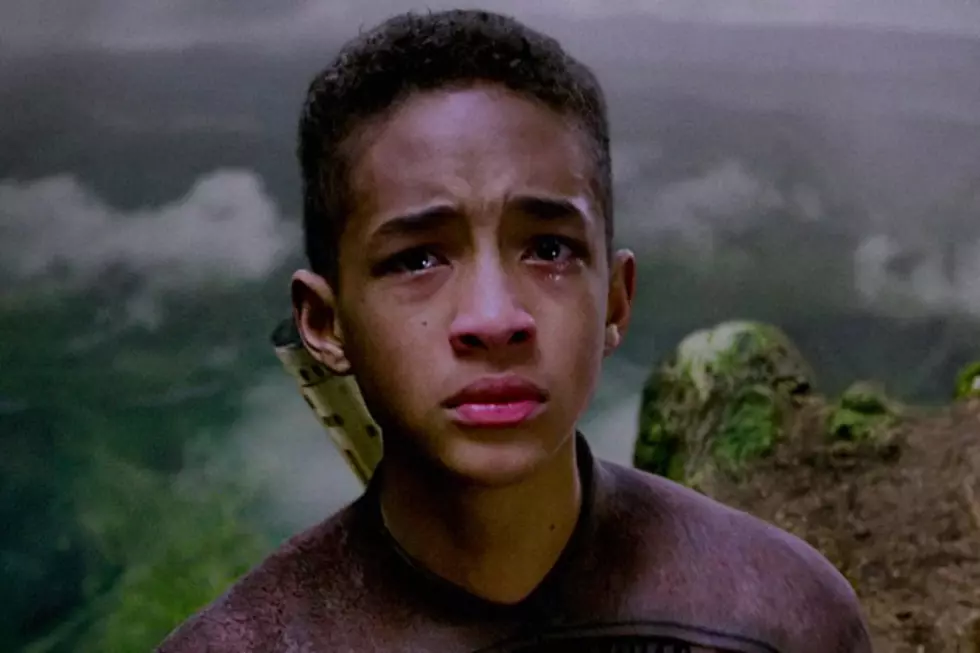 The Worst Movies of 2013 According to Rotten Tomatoes
Sony Pictures
Don't cry, Jaden, 'After Earth' wasn't that bad. OK, so, maybe it was that bad.
Based on the cumulative scores for the year, Rotten Tomatoes has revealed the 10 worst movies of 2013, and, yes, Jaden Smith's on-screen team up with his dad, Will Smith, made the cut. What else is on the list? Let's find out.
While there were a lot of great movies in 2013 (highlighted in our Best Movies of 2013 list), there were also a lot of stinkers. Seriously, here's a list of the "worst" movies of the year and 'R.I.P.D.' is nowhere to be found. It also seems unfair to put this list together before 'Grudge Match' or 'A Madea Christmas' hit theaters. But, below, find the worst films of 2013 as ranked by Rotten Tomatoes, with their RT score in parenthesis afterward.
UPDATE: We have a winner! After this article was published, the Keanu Reeves film '47 Ronin' was released and received an astounding 0% on Rotten Tomatoes. So, congratulations on being the worst movie of the year, '47 Ronin'!
While we personally would've shuffled the order around a little bit, this list sounds about right - all those movies are definitely horrible.
Some actors will rebound from an appearance on this list. We can't imagine Adam Sandler, Hugh Jackman, Ethan Hawke or Will Smith hurt much by the occasional stinker (alright, for Sandler it's more than the occasional stinker, but he's made a whole career out of it). But, what will happen to actors like Jaden Smith, Selena Gomez and Liam Hemsworth? They starred in big movies that performed poorly, both critically and commercially. Will this be the end of Jaden Smith, Movie Star? Will Liam Hemsworth always be an afterthought to his 'Thor' older brother, Chris?
Now, it's time for you to let us know what you think the worst movie of 2013 is. Do you agree or disagree with Rotten Tomatoes' list?