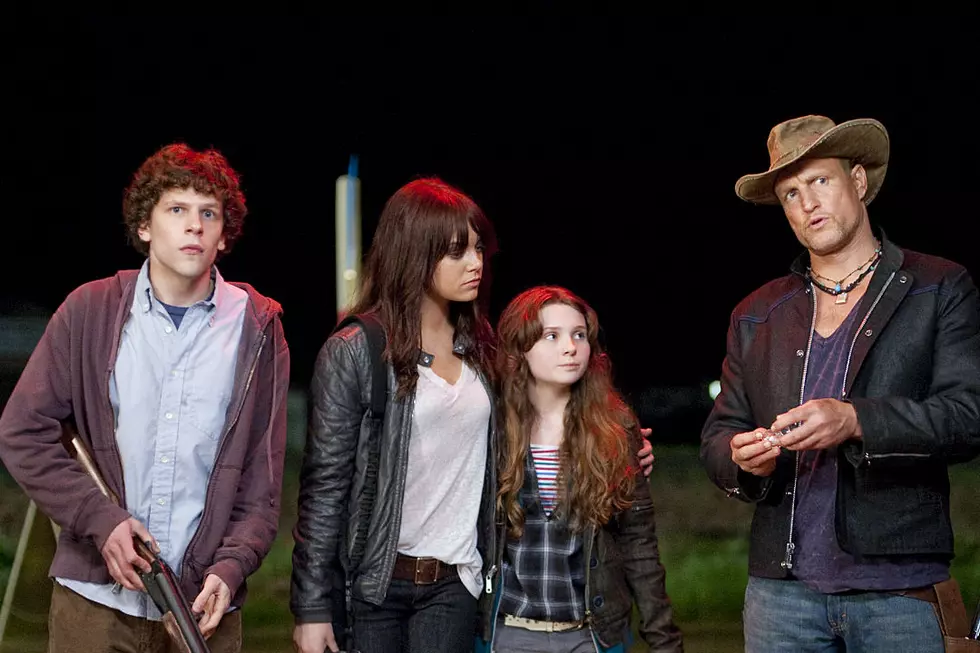 'Zombieland 2' Is Happening. It Is. Definitely.
Sony
A sequel to the 2009 hit horror-comedy (but mostly comedy) Zombieland has been teased for some time, (there was even going to be an Amazon series at one point) but it wasn't until earlier this year that the wheels seemed to have finally been set in motion. Via a surprise logo reveal, Zombieland 2 was officially announced at CinemaCon in April, with the writers who are also working on Deadpool 2 on board to pen the script.
Nothing had come of it since then, until the co-writers Paul Wernick and Rhett Reese (who also wrote the script for Zombieland) appeared on AMC's Geeking Out, hosted by Kevin Smith and Greg Gunberg, last week, and officially confirmed that the sequel was in development.
"That is breaking news that we're on Zombieland 2 right now," they said. "We're sitting with Woody [Harrelson]tomorrow and are going to sort of walk him through some of the stuff we want to do. All the cast is pretty excited."
It sure sounds serious if they're already talking to Harrelson about the next step, but there's no telling when it'll finally hit theaters. We just have to keep enjoying the little things until then.