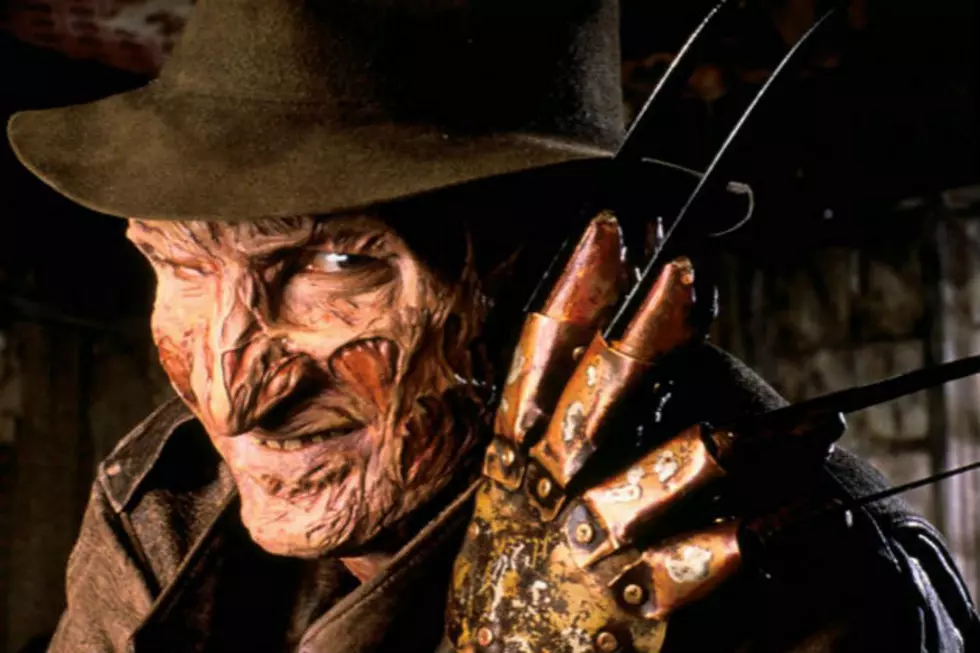 See the Cast of 'A Nightmare on Elm Street' Then and Now
New Line
Unleashed in 1984, 'A Nightmare on Elm Street' gave everyone, well, nightmares with its horrific and instantly iconic villain Freddy Krueger -- a psychotic man who is burned to death by the parents of the children he murdered, and has returned to kill their teenagers in kind by terrorizing them in their sleep. The film gave us several sequels and a remake in 2010, but today we take a trip back to where it all started to see what the cast of the film are up to now.
Robert Englund, Freddy Krueger
Then: Director Wes Craven based the part of Freddy Krueger partially on a bully who tormented him in school. Robert Englund was Craven's first choice for the role of the killer with the scarred face and razor-finger glove.
Now: Englund played the role of Freddy Krueger in seven more 'Nightmare on Elm Street' films and in 'Freddy vs. Jason.' He has recently made guest appearances on the shows 'Hawaii Five-0,' 'Criminal Minds,' and 'Workaholics.'
Heather Langenkamp, Nancy Thompson
Then: Relatively unknown actress Heather Langenkamp beat out over 200 other actresses for the role of protagonist Nancy Thompson in 'A Nightmare on Elm Street.' Other actresses who vied for the part include Jennifer Grey, Courteney Cox, and Demi Moore.
Now: Langenkamp reprised the role of Nancy in 'A Nightmare on Elm Street 3: Dream Warriors,' and in the 1994 film 'Wes Craven's New Nightmare.' She had a recurring role on 'Growing Pains,' played ice skater Nancy Kerrigan in a TV movie, and recently had a small part in J.J. Abrams' 'Star Trek Into Darkness.' She and her husband own AFX Studio, a special FX make-up studio in LA that has provided the effects for 'Dawn of the Dead,' 'The Cabin in the Woods,' and 'Angels and Demons.'
John Saxon, Lt. Don Thompson
Then: Veteran actor John Saxon, who had previously appeared in the films 'Enter the Dragon' and 'Tenebrae,' played Lt. Don Thompson, Nancy's father.
Now: Saxon, like Langenkamp, also appeared in 'A Nightmare on Elm Streeet 3: Dream Warriors' and 'Wes Craven's New Nightmare.' He has also starred in the films 'Beverly Hills Cop III' and 'From Dusk till Dawn.'
Ronee Blakley, Marge Thompson
Then: Actress, singer, and star of Robert Altman's 'Nashville' Ronee Blakley played Marge Thompson, Nancy's mother.
Now: Blakley has released several studio albums and has worked as a composer on a few films, including 'Nashville' and 'Docu Drama.'
Johnny Depp, Glen Lantz
Then: Charlie Sheen wanted the role of Nancy's friend Glen Lantz in 'A Nightmare on Elm Street,' but he asked for more money than the production could afford. The part went to a then unknown actor by the name of Johnny Depp becaue the producer's daughter thought he was "dreamy."
Now: Depp has starred in several films for Tim Burton, including the recent film 'Dark Shadows.' He plays Captain Jack Sparrow in the 'Pirates of the Carribean' films, and will reprise the role for the upcoming fifth movie. He also recently starred in 'The Lone Ranger' as Tonto.
Amanda Wyss, Tina Gray
Then: Prior to being cast in 'A Nightmare on Elm Street' as Nancy's friend Tina, 'Fast Times at Ridgemont High' star Amanda Wyss had never seen a horror film.
Now: Wyss has made guest appearances on 'Charmed,' 'The Drew Carey Show,' and 'Dexter.' She also had a recurring role on 'CSI: Crime Scene Investigation' as a character named Tina.
Nick Corri, Rod Lane
Then: Nick Corri played Rod Lane, one of Nancy's friends. Corri previously appeared in the television series version of 'Fame.'
Now: Corri now goes by the name Jsu Garcia, and has appeared on the shows 'CSI: NY' and 'Without a Trace,' as well as the films 'We Were Soldiers' and 'Atlas Shrugged: Part I.'