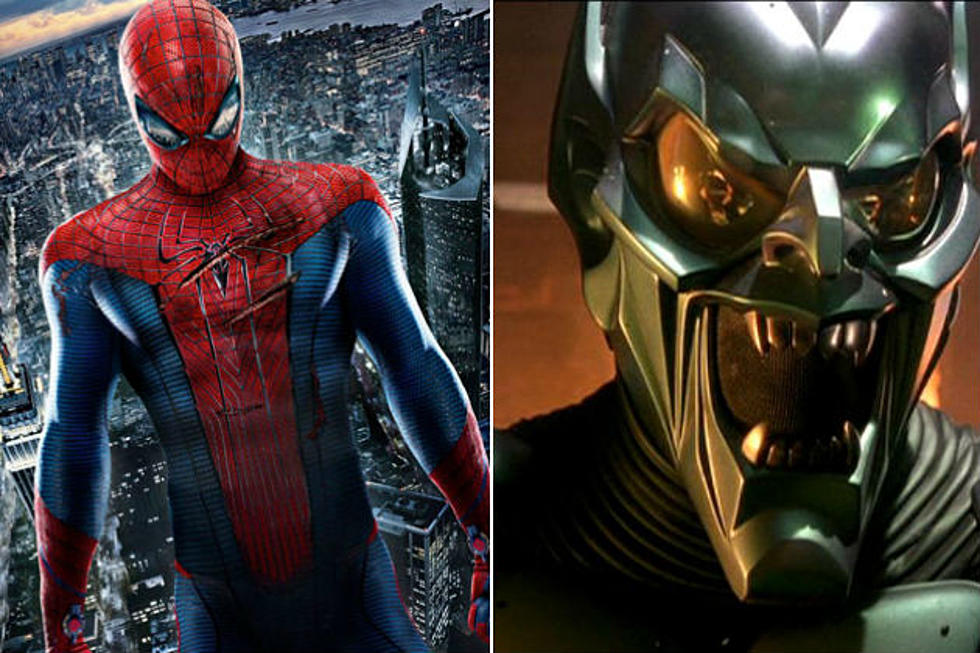 'Amazing Spider-Man 2′ Testing Four More Actors for Harry Osborn Role
Sony Pictures
And the hunt for Harry Osborn continues! Word is Marc Webb is currently testing four more actors to possibly play the role of Peter Parker BFF Harry Osborn in the upcoming sequel to 'The Amazing Spider-Man.'
THR reports that testing is underway for the role of Harry Osborn in 'The Amazing Spider-Man 2.' Osborn is an important figure in the comics as well as Sam Raimi's previous 'Spider-Man' trilogy, where he was played by James Franco. The character starts out as Peter Parker's closest friend -- son of the wealthy Norman Osborn, who becomes Green Goblin. Harry eventually picks up the Goblin mantle when his father is murdered by Spider-Man.
The four actors testing for the part are Sam Claflin of 'Snow White and the Huntsman,' who also won the prized role of Finnick in the upcoming 'Hunger Games: Catching Fire'; Eddie Redmayne, who starred in 'My Week with Marilyn' and can be seen next in 'Les Miserables' as Marius; Douglas Booth, who starred with Miley Cyrus in the indie flick 'LOL' and just wrapped shooting on Darren Aronofsky's 'Noah'; and Boyd Holbrook, who's appeared in the Showtime drama 'The Big C' and the upcoming adaptation of Stephenie Meyer's 'The Host' with Saoirse Ronan.
Among the four, Holbrook is the only American testing for the chance to join returning actors Andrew Garfield, Emma Stone, and newcomer Shailene Woodley in the sequel. Initially the studio seemed to be looking for actors who could give the same brooding energy as Franco in the Raimi films, testing Dane Dehan, Alden Ehrenreich, and Brady Corbet for the part, but now sources say they're looking for someone who is also athletic and "good looking" -- which is a passive-aggressive way of saying that the first three actors they tested were fat and ugly, we guess.