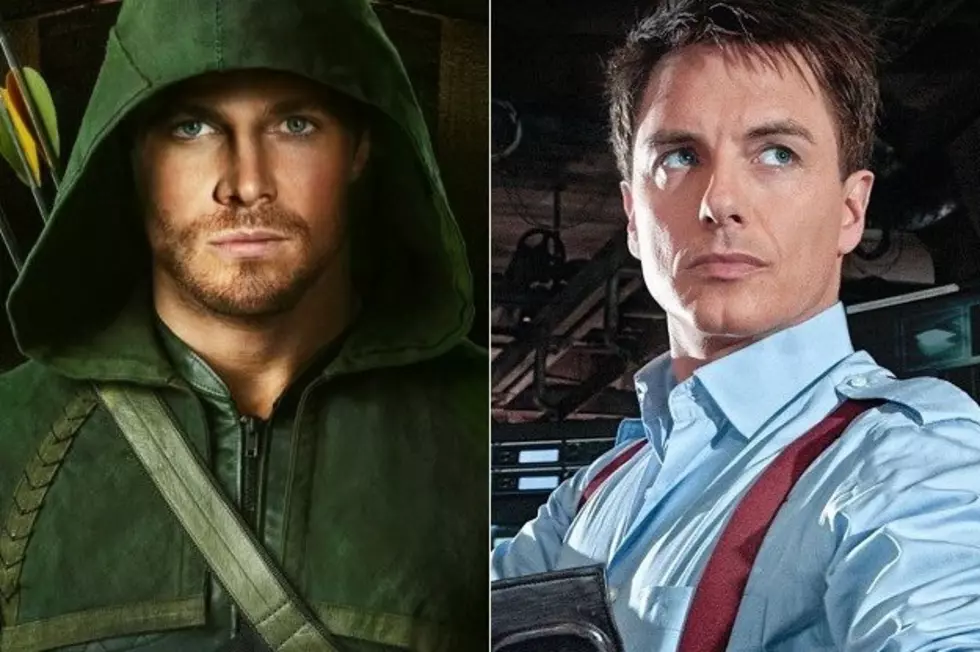 'Arrow' Reveals First Details of John Barrowman's Character, Sort Of
The CW / Starz
We were relieved to see that The CW's Green Arrow adaptation 'Arrow' did so well critically and commercially (it was the network's most-watched debut in years), so that the show didn't get a bad wrap or written off as a 'Smallville' clone.  Still the series has quite a bit of work ahead of it despite the good will created by the pilot, particularly in introducing new characters down the line.  One character we're interested to meet is that of 'Torchwood' star John Barrowman's mysterious billionaire, so what's the latest intel?
Though the character has no known DC origins, and won't appear until 'Arrow's fifth episode "Damaged," the internet is quite abuzz to learn more about 'Torchwood' star John Barrowman's mysterious character, whether he be threat or ally to Stephen Amell's Oliver Queen.  The Hollywood Reporter managed to obtain not only the first shots of the character, but also a few light details as well.  Early word is...foe!
For now he's only being referred to as "Well Dressed Man," but Barrowman's mysterious billionaire seems to represent a fairly prominent figure within Starling City, one who finds himself visited by Oliver Queen's mother Moira (Susanna Thomson).  For those who've seen the pilot, 'Arrow' closed out its first episode on a rather sinister note, as it was revealed that Olver's mother had something to do with the boating "accident" that killed his father and stranded him on an island for 5 years, presumably with knowledge that could prove a threat to her.
Check out THR's pics below, and give us your theories on who John Barrowman will play as 'Arrow' hits the mark of its first season!