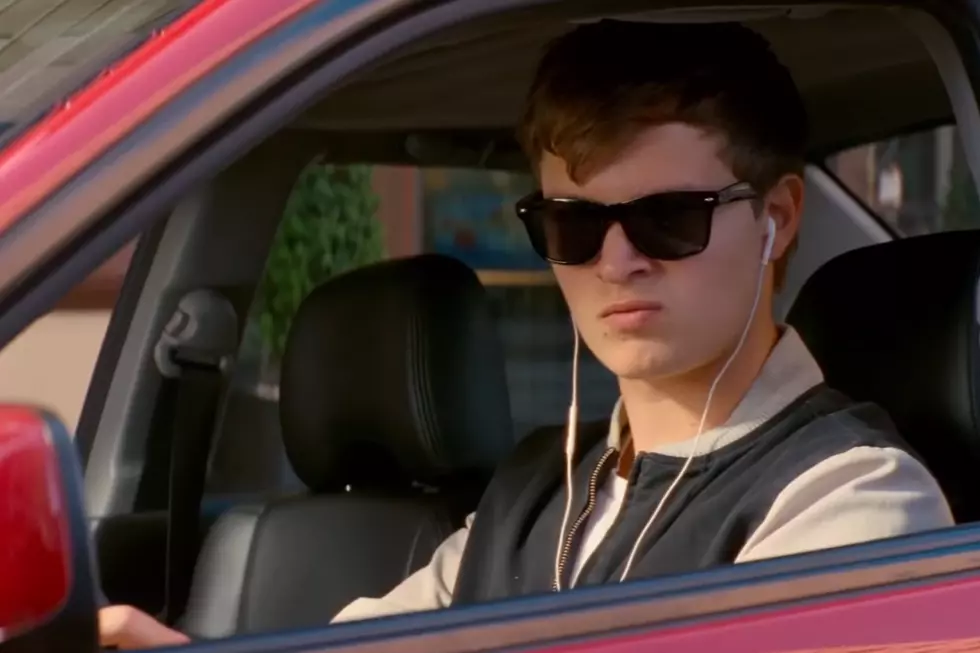 Watch the Action-Packed First Two Trailers for Edgar Wright's 'Baby Driver'
Sony Pictures
Right now, at this very moment, there are people in Austin, Texas who have seen Edgar Wright's new film Baby Driver. And yes, I'll admit it, I'm insanely jealous. It's not just that Baby Driver is the first film by Wright since 2013's The World's End; it's also not that Wright has assembled one of the more effortlessly cool heist film casts in Jon Bernthal, Jon Hamm, Lily James, and Kevin Spacey; it's also that the first trailer for Baby Driver seems to show Wright pushing his own stylish sense of rhythmic editing to the max, going all in on his visuals in a way we still haven't seen in one of his movies. You thought you liked Wright before? Try him with a couple of machine guns and a few really fast cars.
UPDATE: Not enough Baby Driver footage for you? Then check out the international trailer below. For my money, this is the one you'll want to show your friends.
Original story continues below...
I probably don't have to sell anyone on a new Edgar Wright film, but even accounting for that, there seems to be something special about the first trailer for his upcoming Baby Driver. Not only is Wright's penchant for matching objects during editing a perfect fit for the kinetic cutting we typically see in a heist film, Wright also seems to be having a tremendous amount of fun with how he uses music to choreographic his action sequences. If you're one of those people who felt that Drive didn't feature enough… well, enough driving, then you're probably going to be on board with everything that Baby Driver has to offer. Wright's film about a getaway driver with a love of music promises one of the most high-energy movies we'll see in theaters in 2017.
Here's the full plot synopsis for Baby Driver:
A talented, young getaway driver relies on the beat of his personal soundtrack to be the best in the game. When he meets the girl of his dreams, Baby sees a chance to ditch his criminal life and make a clean getaway. But after being coerced into working for a crime boss, he must face the music when a doomed heist threatens his life, love and freedom.
Baby Driver stars Ansel Elgort, Lily James, Kevin Spacey, Jon Hamm, Jon Bernthal, and Jamie Foxx and will drive into theaters on August 11, 2017.