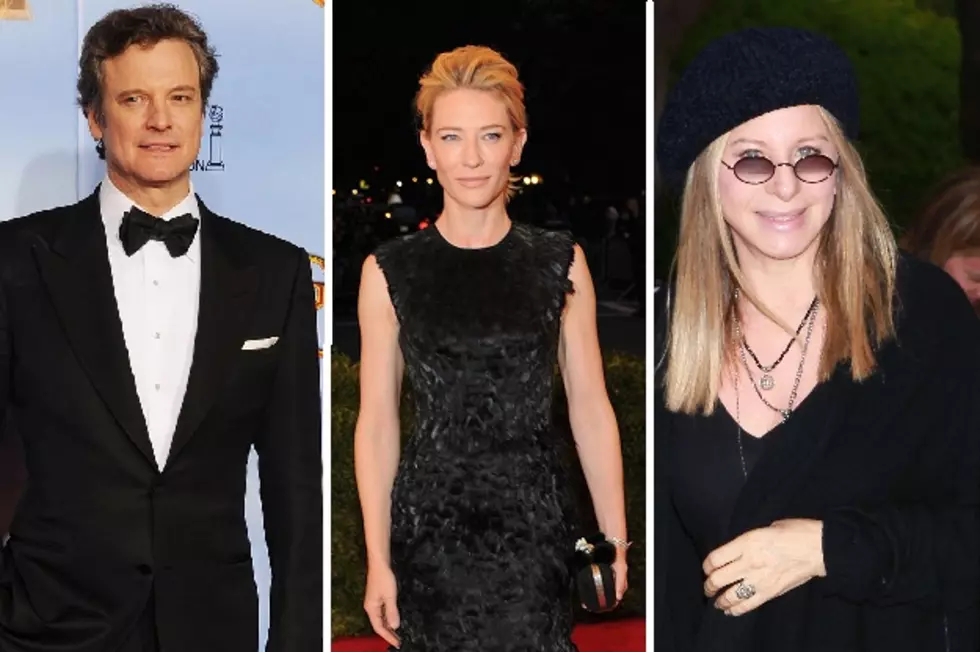 Barbra Steisand to Direct Colin Firth and Cate Blanchett
When you're as successful and famous as Barbra Streisand it seems you can call your shots, because her next film has a powerhouse of a cast. Oscar winners Colin Firth and Cate Blanchett are set to lead Streisand's fourth picture 'Skinny and Cat.' We guess if you're Streisand you can also have a terrible title if you want as well.
The film, as showbiz411 tells us, is "an epic love story about writer Erskine Caldwell and photojournalist Margaret Bourke White." Firth then would be the writer, and Blanchett the photographer. The film doesn't have its financing locked up yet, but this screams Oscar picture. Which doesn't always mean financing these days, so we'll see if it comes together.
Babs will be returning to the directing chair after a sixteen year absence. Her last film was 'The Mirror has Two Faces,' but she's usually treated movies as more of a hobby than profession. She's also been busy on the acting side as she's got a Christmas movie this year with Seth Rogen called 'The Guilt Trip.' As a director, Streisand is pleasantly mediocre, but she knows good casting when she sees it, and performers like Firth and Blanchett are some of the best actors in the business today.