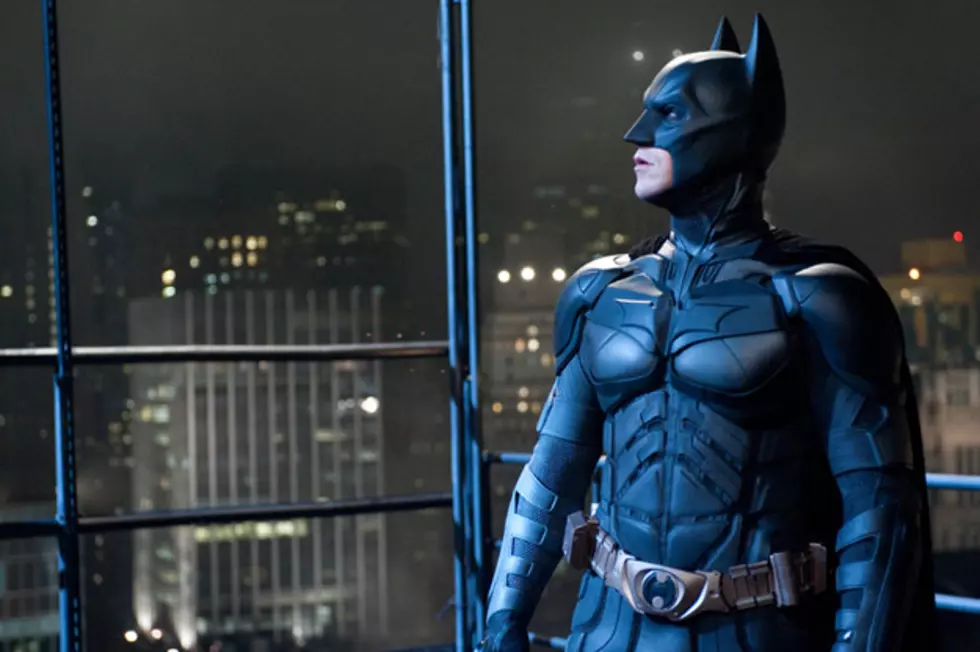 'Dark Knight Rises' Promo Pics Show Batman Battling Bane
Warner Bros. descended on Sin City for the annual CinemaCon with a number of anticipated titles tucked under its metaphorical arm. The studio teased footage from Peter Jackson's 'The Hobbit: An Unexpected Journey,' the musical 'Rock of Ages,' Will Ferrell's political comedy 'The Campaign,' Baz Luhrmann's 'The Great Gatsby' and a little indie you might have heard of called 'The Dark Knight Rises.'
Out of that presentation comes three new promo images from Christopher Nolan's trilogy-capping blockbuster … and they are pretty awesome. OK, so the first one – with Batman squaring off against Bane – is the best of the lot. But the electricity's in the air as Warner starts ramping up promotion for 'Dark Knight,' leading to another full trailer that's reportedly going to be attached to Joss Whedon's 'The Avengers' on May 4.
The other two images look like pictures you'd see advertising Batman toys at the nearest Target. When are we going to see an iconic poster similar to Heath Ledger's Joker standing in the middle of a ravaged street with a machine gun … or even Bane walking away from a discarded Dark Knight mask? This movie is due one more great poster, and soon.
For now, we have these images, courtesy of ComingSoon. 'The Dark Knight Rises' reaches theaters in 2D, 3D and IMAX on July 20.
Images removed at the request of Warner Bros. Pictures