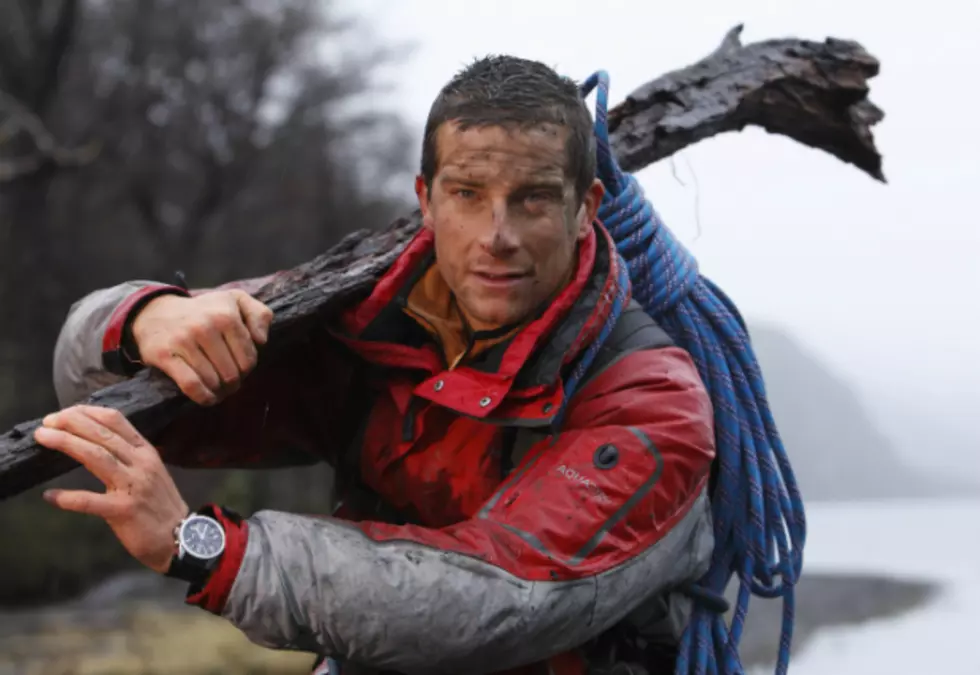 Can Bear Grylls Survive After Getting Fired By Discovery?
Discovery Channel
Boy-Scout-On-Steroids and Discovery Channel star Bear Grylls has been left to fend for himself in TV land after refusing to participate in two undisclosed projects, causing network higher-ups to fire him.  And the "urine drinking" jokes are flowing freely (for the record, we thought of it first!)
Grylls' Discovery Channel series 'Man Vs. Wild' made him the idol of wannabe survivalists the world over. The show wrapped what now appears be its sixth and final season, this summer.
"Due to a continuing contractual dispute with Bear Grylls, Discovery has terminated all current productions with him," a Discovery Channel mouthpiece told The Hollywood Reporter.
The relationship between Grylls and the network fell apart when the uber-outdoorsman declined to take part in two upcoming projects he was contractually attached to. Grylls has yet to release a statement on the situation.
However, all may not be lost.  As THR points out, Discovery Channel and its rough-and-tumble stars have bristled before.  Back in 2010, the network was involved in a lawsuit against 'Deadliest Catch' duo, brothers John and Andy Hillstrand.  The pair briefly quit working with the network before a settlement was reached, bringing them back on board.
Since 'Man Vs. Wild' premiered in 2006, Grylls has been able to capitalize on his fame with a series of books, endorsements and a clothing line.But will his star survive without a TV show?  That may be his greatest test, yet.