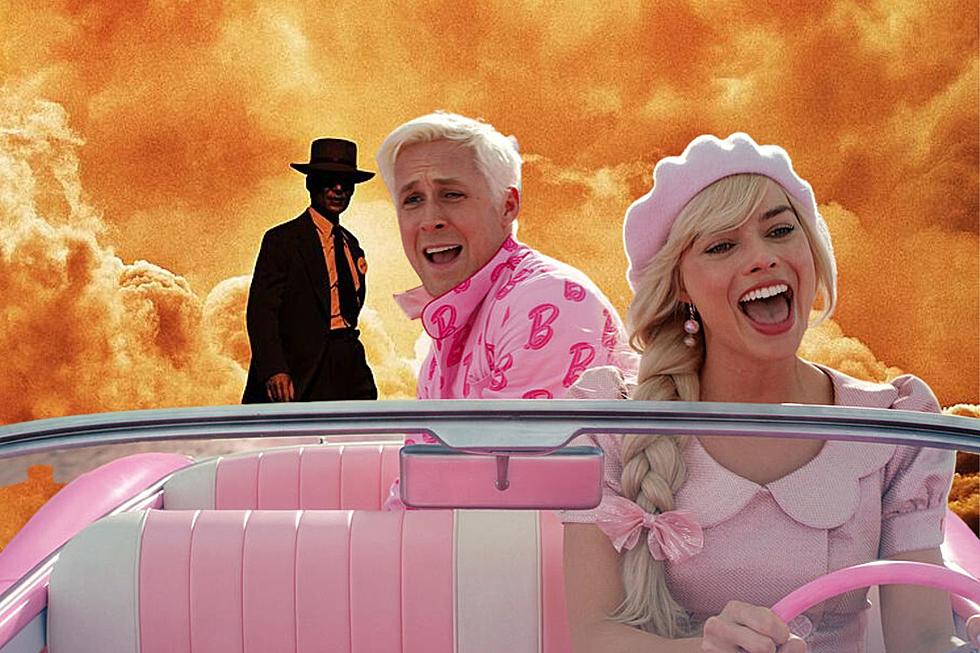 The 13 Best Barbenheimer Memes
Universal/Warner Bros.
Ready for a double feature? Countless cinephiles are set for back-to-back viewings of the most anticipated releases of 2023: Barbie and Oppenheimer.
On one (hot pink) hand, you've got the easy breezy beautiful Barbie, starring Margot Robbie and Ryan Gosling as the iconic Barbie and Ken. On the other: Christopher Nolan's Oppenheimer, a dark biopic in which Cillian Murphy depicts the life and legacy of J. Robert Oppenheimer, the father of the atomic bomb.
The internet has been wilding out since these flicks were both scheduled for a July 21 release, blessing us with the phenomenon that is Barbenheimer. Get psyched for a day at the movies with these unhinged and delightful Tweets, Toks, and more.
We're starting off strong with this Roytok that's wildly applicable to our weekend plans.
You see us in a cloud of pink? Mind ya business.
Come on, Barbie, let's go contemplate the hubris of mankind.
We have to admit this LaLa Land mashup is lowkey gorgeous.
READ MORE: Our Review of Greta Gerwig's Barbie
Is this is how we're all planning to hit the theater Friday?
100% here for this positive energy.
Which Orville Peck song is this?
Can't wait to see everyone's Barbenheimer fits.
Same, y'all.
Did someone say 💅 Slay?
This is too real.
It's not a matter of either/or— the real decision is which one to watch first.
Both Barbie and Oppenheimer open in theaters everywhere this Friday.
The Worst Superhero Movie Costumes
Superhero movies costumes have gotten incredible sophisticated in recent years. But they weren't always that way — and even today, there are still some costumes that don't quite work out.