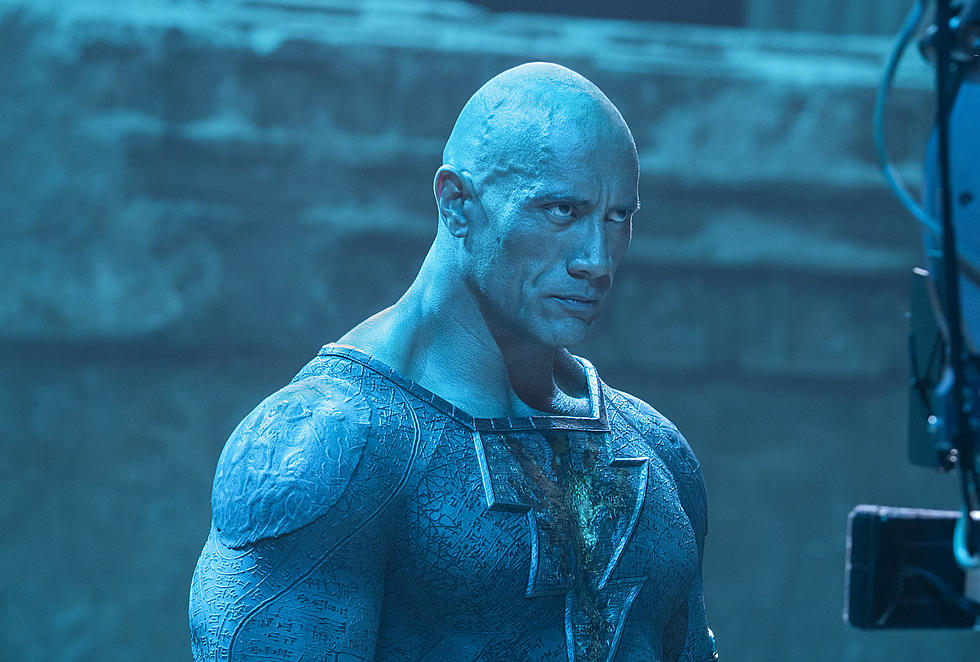 DC's 'Black Adam' Gets Delayed
Warner Bros.
So when they said the hierarchy of power in the DC universe was about to change, they didn't mean, like, right this very second.
That's because the character who is supposed to change it, Black Adam, just got his movie pushed back again. The film, which has been in development for years, was supposed to open in December of 2021 before the Covid pandemic hit. Its release date as of yesterday was July 29, 2022, but now its star, Dwayne Johnson, just announced on his Instagram account that the film will instead debut later this fall, on October 21.
Johnson also revealed that League of Super-Pets, an animated feature about Superman and Batman's dog sidekicks (voiced, respectively, by Johnson and Kevin Hart) will now open on July 29 instead of Black Adam.
The updated release dates comes just days after The Batman had a very successful launch in movie theaters, drawing some of the biggest crowds to multiplexes since the start of the pandemic. Warner Bros. still has two other DC movies coming in 2022; the sequel Aquaman and the Lost Kingdom, which is scheduled for December 16, and the solo film for The Flash, which is scheduled for November 4, just a couple weeks after Black Adam's new date.
Three DC movies in less than three months seems like way more than the market necessarily needs; don't be surprised if one or even both of those other movies winds up getting pushed back to 2023 to make room for Black Adam. (UPDATE: Both movies have now been delayed to 2023.)
Here is the most recent teaser for the film, which was released as part of the DC FanDome event last fall:
Every Batman Movie Ranked From Worst to Best
Which Batman movie reigns supreme? We ranked them all.