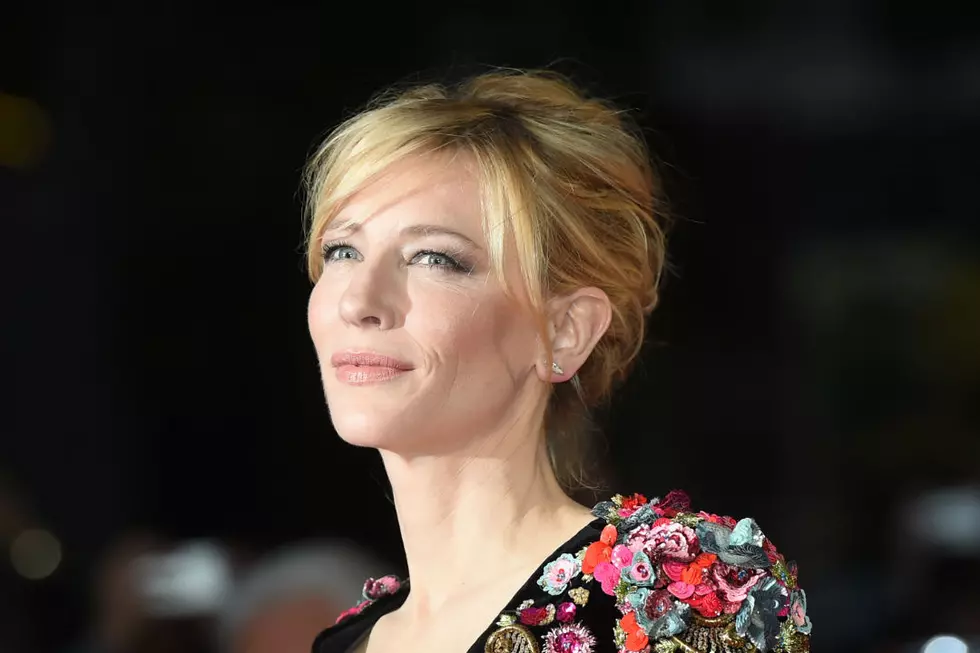 Cate Blanchett Says She Didn't Know About Woody Allen Allegations During 'Blue Jasmine'
Stuart C. Wilson, Getty Images
In light of the #MeToo era, the decades-old abuse allegations against Woody Allen by his daughter Dylan Farrow, have resurfaced and remained surfaced. That's meant that anyone who's ever worked with the filmmaker, which is pretty much the entirety of Hollywood, has been (rightly) called on for a response. Michael Caine vowed to never work with him again, along with Colin Firth, and others shared regret for past collaborations. Now Cate Blanchett has addressed the accusations leveled against her Blue Jasmine director.
During a recent interview with CNN (h/t The Guardian), host Christiane Amanpour asked the Oscar winner about "staying silent" on the allegations while also being a supporter of #MeToo. Blanchett said that she hasn't in fact stayed silent, which is true. Back in 2014 when Dylan Farrow published her New York Times op-ed about the abuse, just a month before Blanchett won her Best Actress Oscar for Blue Jasmine, the actress responded to an open letter Farrow wrote her. Now Blanchett has shared a bit more, adding that she wasn't aware of the allegations when she worked with Allen for the 2013 film:
I don't think I've stayed silent at all. At the time that I worked with Woody Allen I knew nothing of the allegations and it came out during the — at the time that the film was released, and at the time I said, you know, it's a very painful and complicated situation for the family, which I hope they have the ability to resolve, and if these allegations need to be reexamined, which in my understanding they've been through court. And I'm a big believer in the justice system and setting legal precedence. If the case needs to be reopened then I am absolutely, whole-heartedly in support of that.
You can watch the a video segment of Blanchett's response below:
It's also worth noting that while Farrow's op-ed wasn't published until after Blue Jasmine hit theaters, the allegations were made public long before then. The accusations were fully investigated in 1992 by the New York State Child Welfare and the Child Sexual Abuse Clinic of the Yale-New Haven Hospital. They were also addressed in the media, both when Allen denied the alleged abuse in a 60 Minutes interview in '92, and by an attorney who said he had "probable cause" to prosecute Allen during the director and Mia Farrow's child custody case in 1993.
Blanchett's response follows multiple actors in Allen's upcoming film, A Rainy Day in New York, denouncing the filmmaker and donating their salaries to various charity organizations.