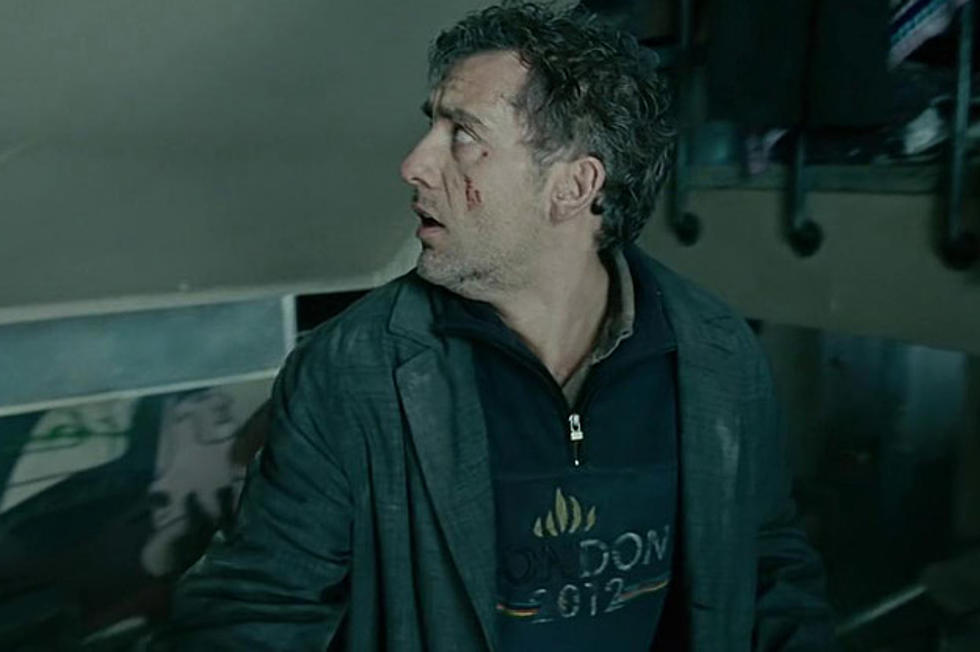 How a 2006 Movie Included the 2012 London Olympics
Alfonso Cuaron's 'Children of Men' is one of the best sci-fi films of the new millennium. And it's due in part to little details like this. Though the film was released in theaters in 2006, it included the London Olympics, which wouldn't happen for another six years.
'Children of Men' takes place in 2027 and looking to add some credibility to their futuristic view of London, Cuaron and producers made sure to include some nods to actual futuristic events.
London was announced as having the winning bid for the 2012 Summer Olympics in July, 2005. Filming began on 'Children of Men' just a few months later so Cuaron and producers quickly made sure to add some references to the London Olympics in the film.
It's nothing you would overtly notice during your first viewing but you can see that star Clive Owen (pictured above) is wearing a London Olympics sweatshirt.
Also included in the film is The Shard Tower, a building inaugurated just before the Olympics opening ceremonies. Now adorned with the Olympics logo, the building appears in the background of one scene, despite the fact that construction on the skyscraper didn't begin until 2009. The production used early architectural drawings to recreate the tower in the London skyline using CGI (see below: right to the left of St. Paul's Cathedral).
It's all pretty fascinating stuff and shows just how much thought goes into making your movies (well, at least, some of your movies...).