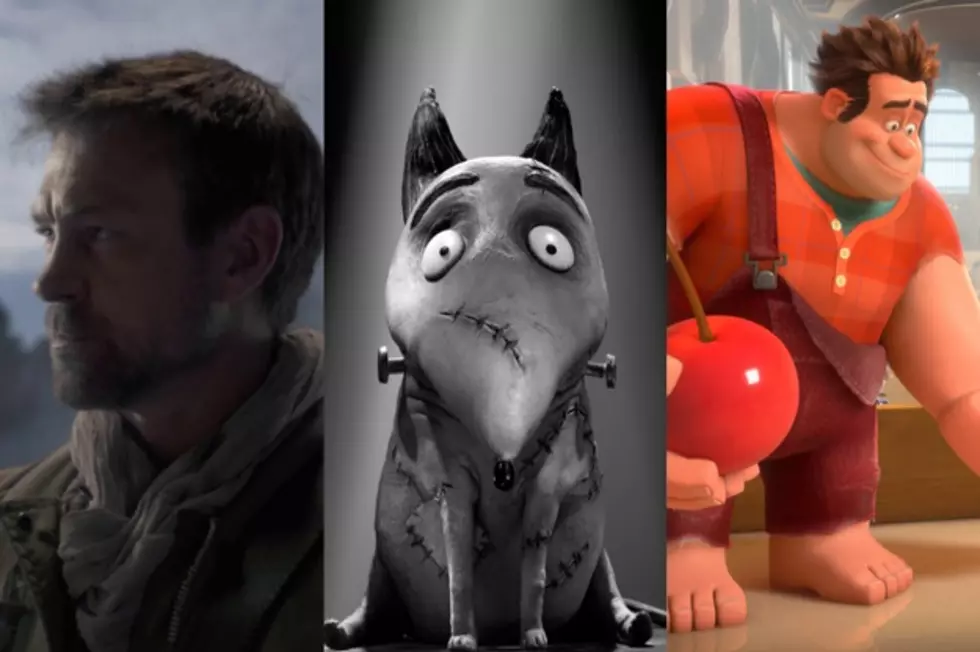 Comic-Con 2012: Frankenweenie, Wreck-It Ralph and Defiance Posters Take Over
We're officially one week away from San Diego Comic-Con's Preview Night, or what is better associated as the unofficial first day of the convention. Yes, we're excited too. What made us think about the countdown isn't the fact that some of our friends are talking about "The Con," but the first couple of posters that popped up in San Diego.
For the past couple of years one of the biggest studios that has left a gaping hole in the Hall H panels is definitely Disney. Okay, so they still brought us Marvel, but we missed having the huge Disney presentation. This year we're finally getting a huge dose of the House of Mouse which is made evident from the posters below. If you're traveling around downtown San Diego from here to Comic-Con, it's hard not to miss the cute banners for 'Wreck-It Ralph' and Tim Burton's 'Frankenweenie'.
Then there's 'Defiance,' a brand spanking new show to come out of the SyFy channel. Even though we won't be able to see any footage of the new sci-fi show until its Friday panel, at least we got a better look at what to expect not only from the show but the video game tie-in from Trion. And yes, we're pretty sure the chick in the poster is an alien given the shape of her face.
If you're attending Comic-Con this year and want to check out any of these productions, keep reading. The Disney panel will be taking place on Thursday, June 12th from 2:05 to 3:05 in Hall H while the 'Defiance' panel will be on Friday, June 13th from 6:45 to 7:45 in Room 6DE.