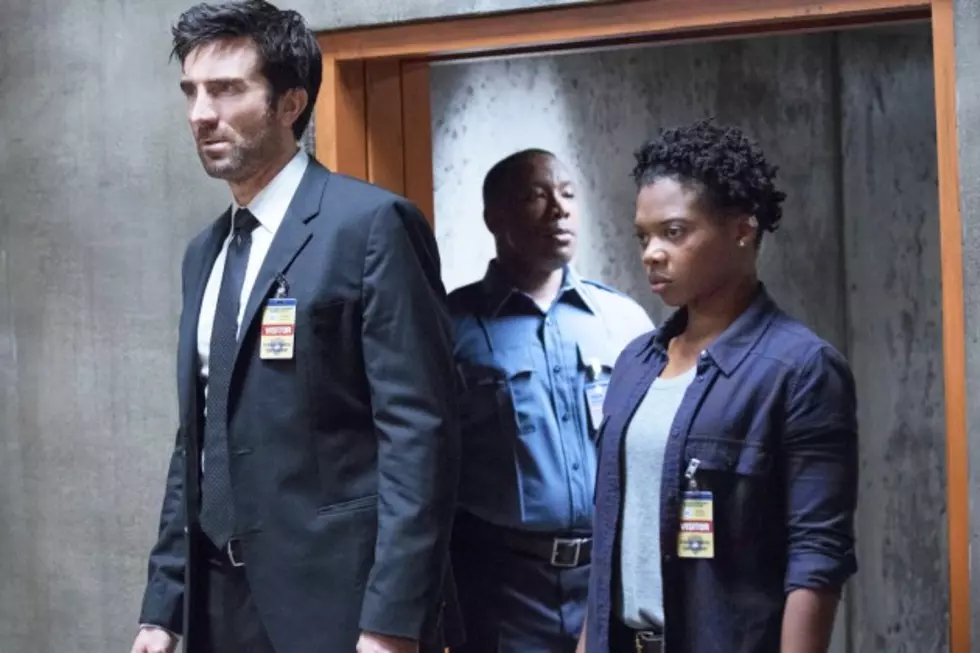 Comic-Con 2015: 'Powers' Season 2 Adds 'Supernatural' Writer, Major New Superhero
Sony
Sony PlayStation's first original series, Powers managed to handcuff a second season to debut in 2016, for which the first season finale left a staggering mystery. Now at Comic-Con 2015, the Powers panel reveals the addition of fan-favorite writer Ben Edlund, some candid reflection on Season 1, and a major new superhero to boot.
Edlund (contributor to the likes of Supernatural, Angel, Firefly and creator of The Tick) joined the panel onstage to announce his Season 2 presence, adding that the PlayStation model enabled them to get as weird and exciting as they'd like. To wit, showrunner Remi Aubuchon admitted some learning curve with the first season, promising to embrace the comic roots in Season 2:
In the first season you're always trying to find the show. We had mostly successes, I feel, but there were some things we would have liked to have done differently. So in Season 2 we'll be using more of the great mythology that [Brian Michael Bendis Michael Avon Oeming] came up in the books, and find a way to make that to fit into the second season while also getting more in your face. Get more of the dynamics that were present in that graphic style of the books. That's what we've been figuring out in the writers' room, how to translate all that.

The simple explanation is we want to push the envelop more. We want to push the visual effects palate more. We want to push the energy of the show and really make it a show that you have to watch the next episode or else.
In addition to Walker (Sharlto Copley) spending season 2 in an "obsession" over the death of Retro Girl (Michelle Forbes), producers also previewed that the series would introduce comic hero "Super-Shock," ostensibly the most powerful hero of all, who shares a past with Walker and had been in hiding for years.
It could be some time yet before we learn about casting, but does Powers Season 2 look to be shaping up? What other aspects of the comics should Sony look to bring to life?