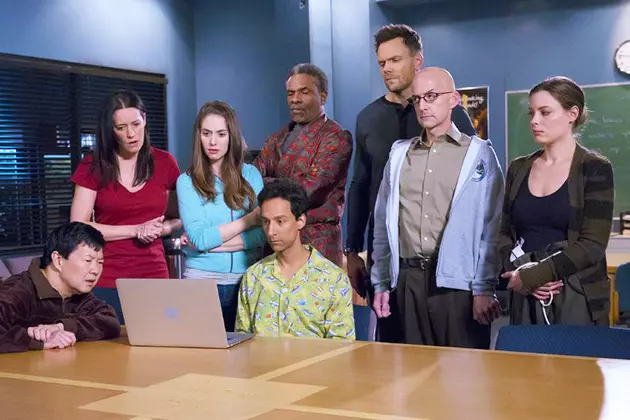 Say Goodbye to 'Community' (Maybe?) With its Final Season Gag Reel
Yahoo
Now that Community: The Complete Final Season? has hit stores on digital and DVD, Entertainment Weekly released a portion of the Season 6 gag reel, including everything from a paintball redux to the fake Troy that stood in for Donald Glover in flashbacks.
We wait a little bit, let [the cast] explore their awesome careers, and then we get together for an incredible movie.
Never say never when it comes to Community, but will the DVD release offer any additional clues of the future?