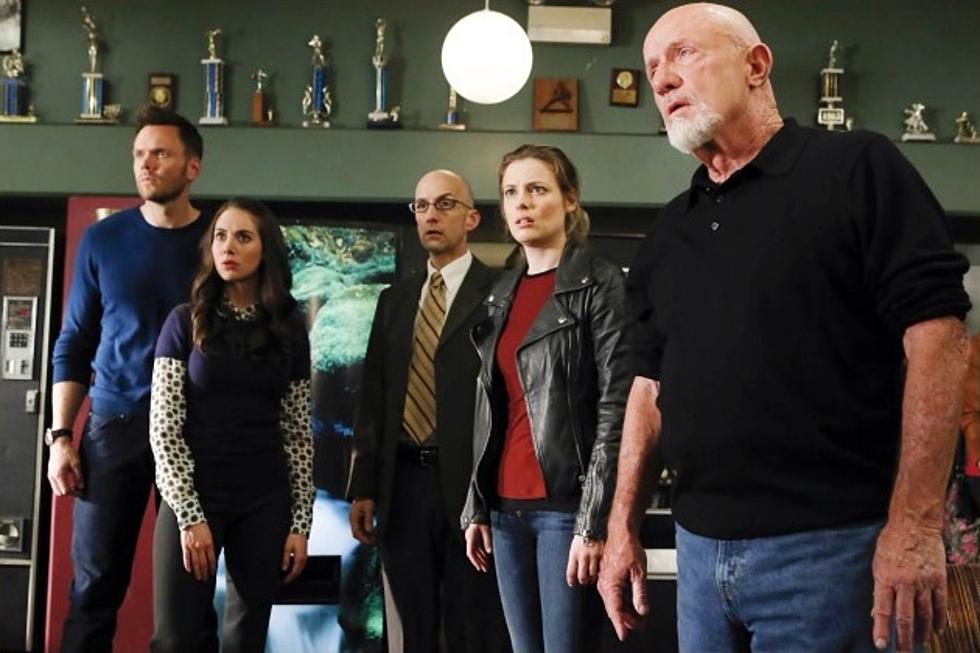 'Community' Season 6: Yahoo Premiere Timetable Clarified, More Comic-Con Details
Sony Pictures TV
Building on news of yesterday's Comic-Con announcement, we've learned that TV Guide is largely responsible for the Greendale gang's return to Ballroom 20, presenting the panel as "Greendale Forever: TV Guide Magazine's Tribute to Community," taking place on July 24 at 2:15 P.M. For the moment, only series creator Dan Harmon and writer Chris McKenna are confirmed to attend, though much of the cast is expected to sign on.
Of course, there's still the question of 'Community' season 6's airdate itself, considering Yahoo aims to have new episodes out by fall 2014, where Harmon had tweeted they might not begin writing until then. In a lengthy exploration of the revival from TV Guide, it seems the answer lies somewhat in the middle. McKenna claims the writers' room will open in August, after Harmon finishes work on Adult Swim's 'Rick and Morty,' while Yahoo's chief marketing officer Kathy Savitt says of the format:
We want to start delivering episodes as soon as possible. As soon as Dan Harmon feels ready, we will release those episodically. It's also an audience that has been waiting week-to-week to watch, so they're used to the television format.
Sony TV's budget of approximately $2 million per episode will remain largely intact transitioning from NBC to Yahoo, though it's been asked if more cast members might jump ship over the course of the season, as with Donald Glover this past year. The primary cast of Alison Brie, Yvette Nicole Brown, Gillian Jacobs, Danny Pudi and Ken Jeong are all contracted to return (early exits are still possible), while Joel McHale remains committed, and Jim Rash's year-to-year contract may undergo changes. Season 5 heavy guest star Jonathan Banks has become a series regular with AMC's 'Better Call Saul,' yet may put in a farewell appearance, while John Oliver's HBO series 'Last Week Tonight' will almost assuredly keep him too busy for Professor Duncan to return.
We may also see some new blood in the writers' room, as several key writers moved on to other projects in anticipation of 'Community''s cancellation, including Andy Bobrow moving to FOX's Lord/Miller Will Forte comedy 'Last Man on Earth,' and Erik Sommers to NBC pickup 'Marry Me.'
We'll see what the cast and crew have to say from Comic-Con 2014, but what say you? Are you happy to hear that 'Community' as we know it will remain mostly intact, if not more true to itself under Yahoo's reign? How would you like to see the (presumably, though not guaranteed) final season approached, leading into the inevitable movie?