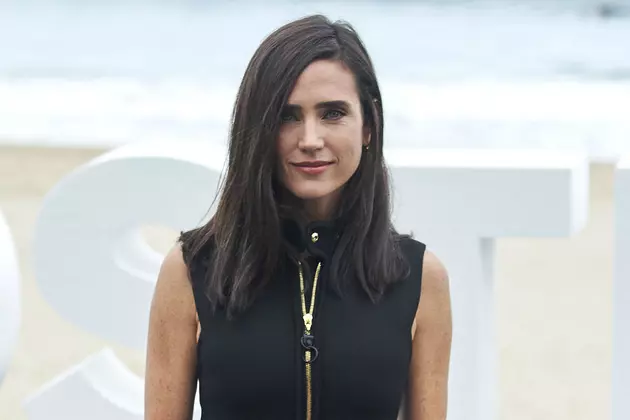 Jennifer Connelly to Play a Villain in 'Alita: Battle Angel'
Carlos Alvarez, Getty Images
You may ask yourself, "Why on earth would Jennifer Connelly, of all people, sign on for a James Cameron-produced Robert Rodriguez film based on a manga?!" — in which case I assume you've forgotten all about the gloriously bonkers and delightfully terrible film A Winter's Tale. Wacky Akiva Goldsman fever dreams aside, surely there's a logical explanation, like maybe she looked at the cast list, which includes Christoph Waltz and recent awards season favorite Mahershala Ali. Maybe Jennifer Connelly loves Moonlight — see, there's a silver lining to everything.
THR reports that Connelly has joined the cast of Alita: Battle Angel, the latest CGI f— fest project from Robert Rodriguez, who is currently filming at his studios in Austin, Texas — which, by the way, features a giant warehouse covered floor to ceiling and wall-to-wall in green screen (in case you were wondering what sort of Austin scenery could possibly fit in with a manga adaptation).
James Cameron is producing Alita, which he originally eyed as a directing vehicle for himself, but ultimately stepped back to focus on his 72 (and counting) Avatar sequels.
The film stars Rosa Salazar (Maze Runner: The Scorch Trials) in the title role as a female cyborg who is rescued from a junkyard by a kind scientist. Though she boasts incredible martial-arts skills, Alita remembers nothing from her previous life (sort of like Ghost in the Shell), and so she does the only logical thing by becoming a bounty hunter. Connelly will play one of the film's villains, while Waltz is defying typecasting in the role of the kindly scientist Dr. Dyson Ido — oh, cool, they didn't bother to change the name, so I guess Waltz is Japanese now.