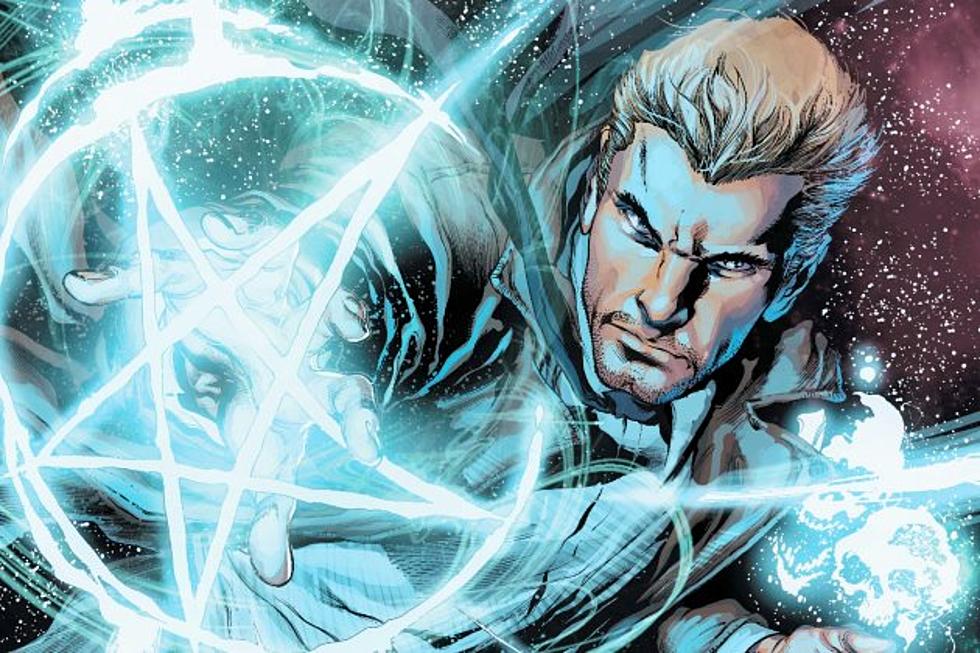 NBC's 'Constantine' TV Series Gets Official Pilot Order
DC Comics
Just hours after FOX further enticed DC fans with details of its forthcoming 'Gotham' TV series, another dark DC hero has gained momentum with his own TV adaptation. NBC's David S. Goyer-produced 'Constantine' TV series has been given an official pilot order, getting us one step closer to the 'Hellblazer' adaptation we've always wanted to see.
Discounting Keanu Reeves' earlier adaptation of the character, the new version boasts a logline that claims to follow "master of the occult" John Constantine as he struggles with his faith and past sins, before being thrust into the role of defending humanity from the gathering forces of darkness. The original John Constantine first appeared in 1985, created by Alan Moore, Steve Bissette and Jamie Delano, and was designed blond, British, and with a chain-smoking appearance likened to Police frontman Sting.
FOX had its own unexpected success with the occult in 'Sleepy Hollow,' but will NBC audiences accept Goyer's 'Constantine' as is? Will the character end up more Americanized, as before? Check out the previous version's trailer below, and give us your thoughts in the comments!