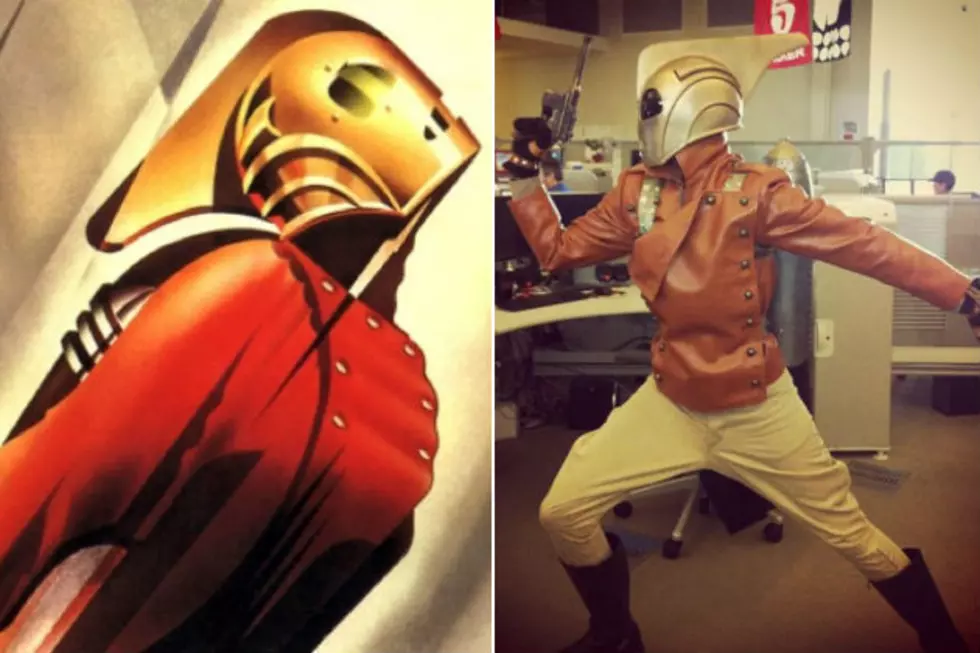 Cosplay of the Day: This Rocketeer Rocks!
Disney/Andrew Howard
Today's cosplay is a reader submission of one seriously awesome and elaborate 'Rocketeer' costume, based on the comic book and Disney film.
The Cosplay of the Day comes from a reader named Andrew Howard, who labored over this beautiful Rocketeer costume, which includes a vintage red jacket, gold helmet and a jet pack, of course!
Andrew worked hard to create this Rocketeer costume for Halloween last year, and it paid off. You can see the in-progress photos of everything from the jet pack to the helmet to something as simple as the leather gloves, which he painted himself, on his website. If Disney really is considering remaking 'The Rocketeer,' maybe Andrew could give them a hand in the costume department, eh?
For those not in the know, 'The Rocketeer' was a film released in 1991 and based on the classic comic book character of the same name. Directed by Joe Johnston (obviously), the film follows a Hollywood stuntman who discovers a jet pack that allows him to fly, and uses it to become a hero, but his heroism attracts the attention of Howard Hughes, the FBI and -- gasp -- Nazis!
Do you have cosplay photos you would like to submit for consideration? E-mail to staff [at] screencrush.com!