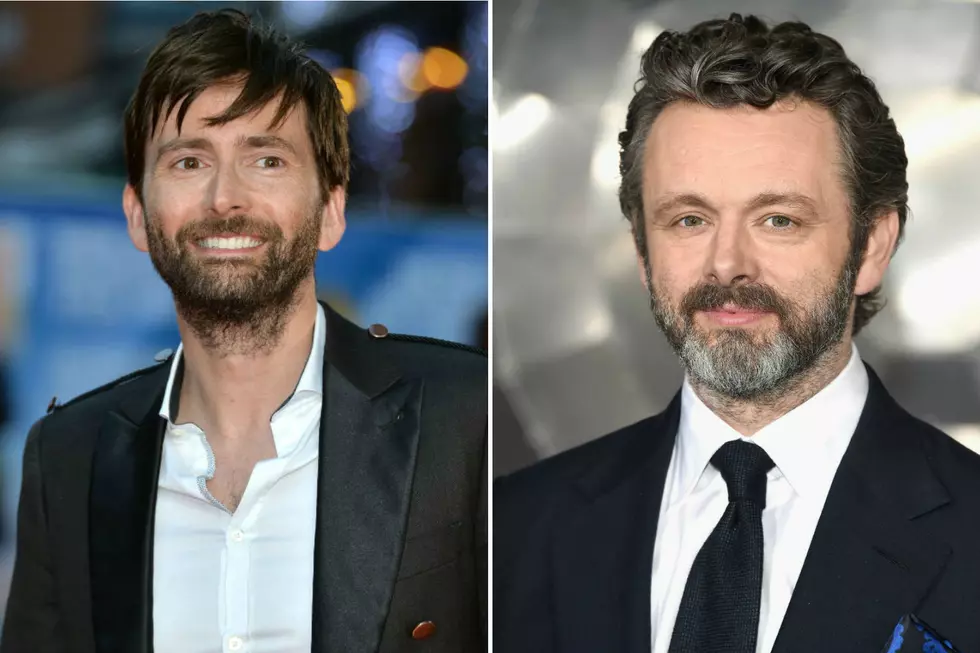 David Tennant, Michael Sheen Cast in Amazon's 'Good Omens'
Anthony Harvey, Matt Winkelmeyer, Getty Images
Neil Gaiman books are so hot right now. We've already seen Bryan Fuller's American Gods hit Starz by storm earlier this year, and, not to be left out of all the fun, Amazon picked up the rights for another of Gaiman's books, Good Omens, a few months ago. News has been pretty quiet on that project ever since, until today's announcement that the two lead roles of the book have officially been cast, and it's ineffably perfect: Michael Sheen will play the role of straight-laced angel Aziraphale, and David Tennant is his demon frenemy Crowley.
Variety reports that the Amazon show will be set in 2018 as the world is on the brink of Biblical apocalypse. The book was written in 1990 and was a collaboration between Gaiman and fantasy author Terry Pratchett, who died in 2015. An adaptation for the screen has been in development for a pretty long time; at one point, Terry Gilliam was attached to direct a film version.
I don't really think I need to stress how unbelievably perfect this casting is. Good Omens: The Nice and Accurate Prophecies of Agnes Nutter, Witch deals with a fussy angel and a demon trying their hardest to find the Antichrist in a suburb of Oxfordshire. The Four Horsemen of the Apocalypse feature, as do a witch, a witch hunter, and the witch's many-times-great granddaughter. Tomfoolery, mistaken identities, and shenanigans ensue. It's a perfect book and is on the right track, with this casting, to be a perfect series. The Amazon show is planned for 2018 and will consist of six one-hour episodes.