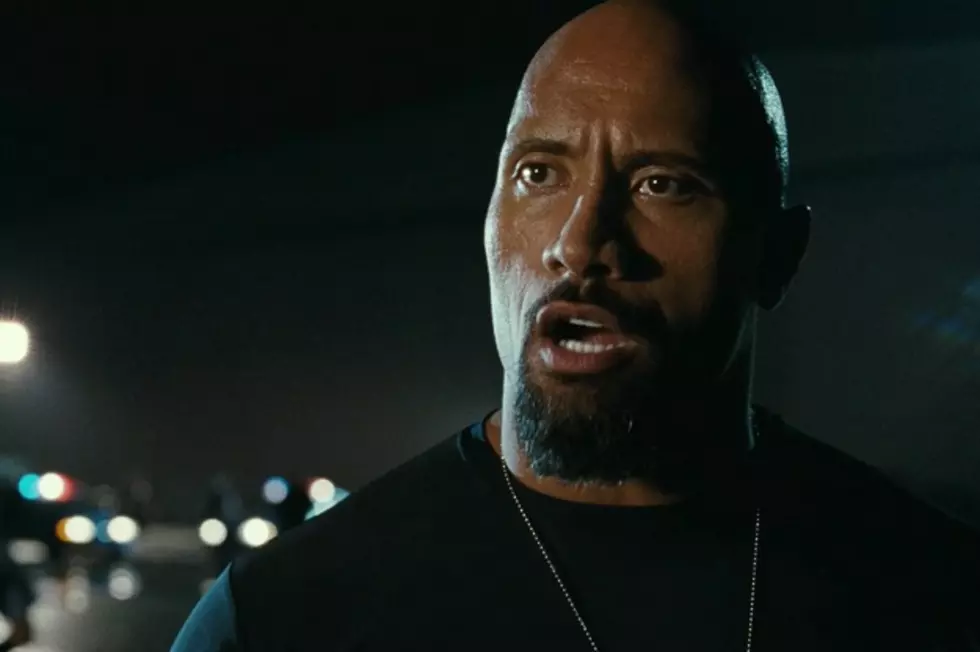 Dwayne 'The Rock' Johnson Is Up For Some 'Lore'
Dwayne 'The Rock' Johnson is no longer interested in sequels. He's now attached to 'Lore,' which based on the hybrid graphic novel. He would play in a story about how a secret organization makes sure that mythic monsters don't interfere with modern living. Either he or his co-star would play the newcomer to the organization.
Vulture broke the story, and the material is based on the work by illustrator Ashley Wood and writer T.P. Louise, and has been adapted by Cory Goodman and Jeremy Lott for the big screen. The buzz movie its being compared to is 'Men in Black' (though obviously not that film's sequels).
Getting a film going with his name attached is a big development for The Rock, who hadn't proved all that bankable until 'Fast Five,'  but since then he's had a string of hits with large international appeal. His recent 'Journey 2' did great business overseas and will do $100 Million domestic, while 'G.I. Joe: Retaliation' is looking to be one of the bigger summer movies.Thankfully he's been saved from doing more kids fare (where he did have his most success) with pictures like 'The Pacifier' and 'The Game Plan.' No studio is currently attached, but that's because the project is currently in a bidding way. Expect a studio soon.