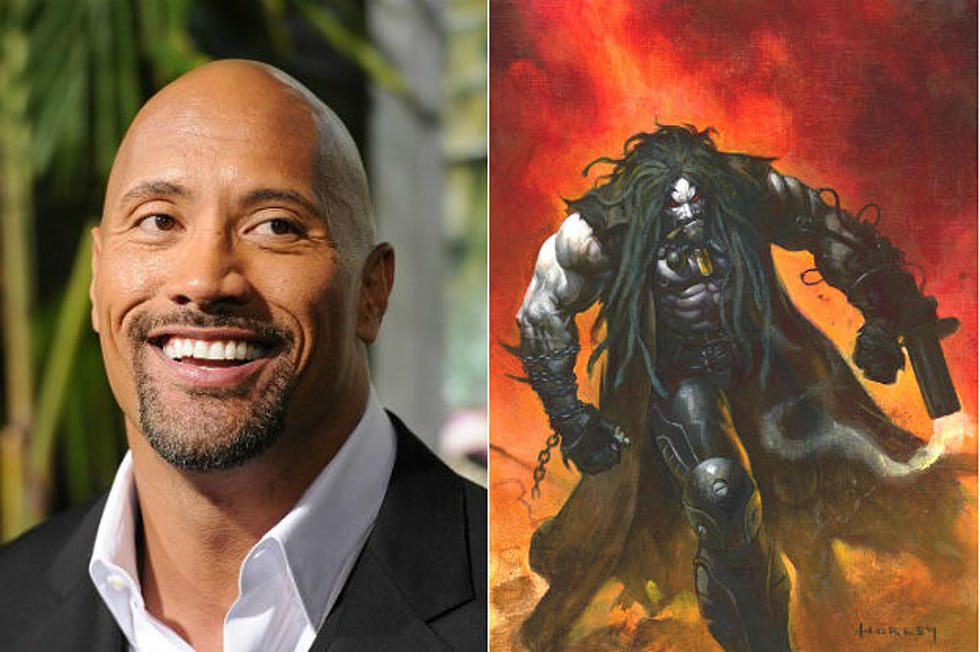 Dwayne 'The Rock' Johnson Confirms 'Lobo' Casting Rumors
Lost in the hustle and bustle of all this Comic Con madness over the last few days was this little nugget of news from Dwayne "The Rock" Johnson regarding those rumors about his starring role in a 'Lobo' adaptation.
A fan asked Mr. The Rock on Twitter if he could confirm his involvement in the film, to which the wrestler and actor responded, "Rumors of me possibly playing LOBO are true. Joel Silver and Brad Peyton working on it now. That could be fun.."
Joel Silver has a long list of production credits under his belt, ranging from 'Die Hard' to 'The Matrix,' and several Guy Ritchie films. Brad Peyton recently worked with Johnson on 'Journey 2: The Mysterious Island.'
'Lobo' was created by Roger Slifer and Keith Giffen for DC Comics in 1983. He's an alien and interstellar mercenary -- a bulking, hulking bad-ass who had a popular run in the 90s, when he was resurrected as a biker, and was intended to be a parody of 'X-Men' character Wolverine.
It sounds like a great opportunity for Johnson, who recently wrapped work on Michael Bay's 'Pain and Gain,' based on the series of Miami New Times articles chronicling two Florida body builders with a proclivity for steroids who get themselves involved in an extortion and kidnapping plot that goes horrifically -- and kind of hilariously -- wrong. The film is a dark action-comedy that co-stars Mark Wahlberg and hits theaters sometime next year.