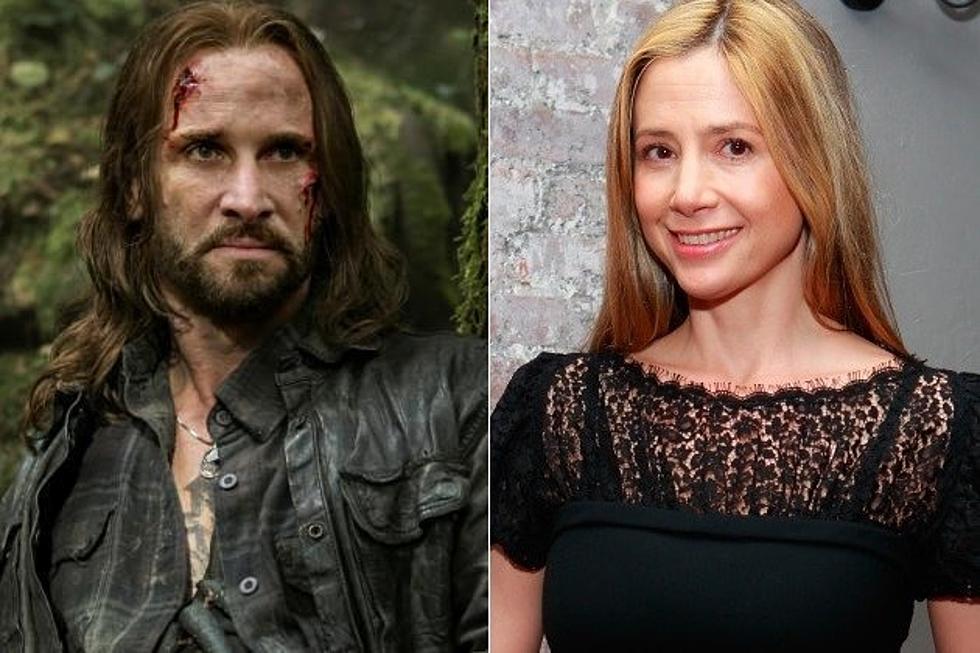 'Falling Skies' Season 4 Adds Mira Sorvino as Pope's New … [SPOILER]
TNT / Mark Von Holden, Getty Images
'Falling Skies' season 4 gave us an advanced look at the summer 2014 premiere in the tantalizing new trailer from New York Comic-Con, but the TNT alien actioner still has some secrets left to spill. Mira Sorvino is the first big name to be announced for a 'Falling Skies' season 4 guest role, appearing in a recurring arc opposite John Pope (Colin Cunningham), but what part has she to play in the new resistance?
According to TNT's press release, Sorvino will take the role of Sara, a woman far removed from her former life as a graphic designer, now dogged by death at every turn. Having never felt more alive, free or fearless, she's led to join the resistance, thanks to a chance encounter with Pope, and develop a strong personal bond with the acerbic outlaw-turned-alien exterminator.
Along with the news that 'Falling Skies' season 4 will increase to 12 episodes from the usual 10, the TNT drama has also added Treva Etienne, who will play a new addition to the resistance, Dingaan Botha. So far, we know that new showrunner David Eick has plotted multiple separations of the core characters, potentially revealing the alien Espheni's true intentions for invading Earth. Tom will deal with the mystery of Anne and Alexis' strange return, while Gloria Reuben (Marina Perlata) and Ben's friend Deni (Megan Danso) will also likely return for the fourth season.
You can check out the impressive 'Falling Skies' season 4 trailer again below, and tell us in the comments who you'd like to see pop up in the next season!