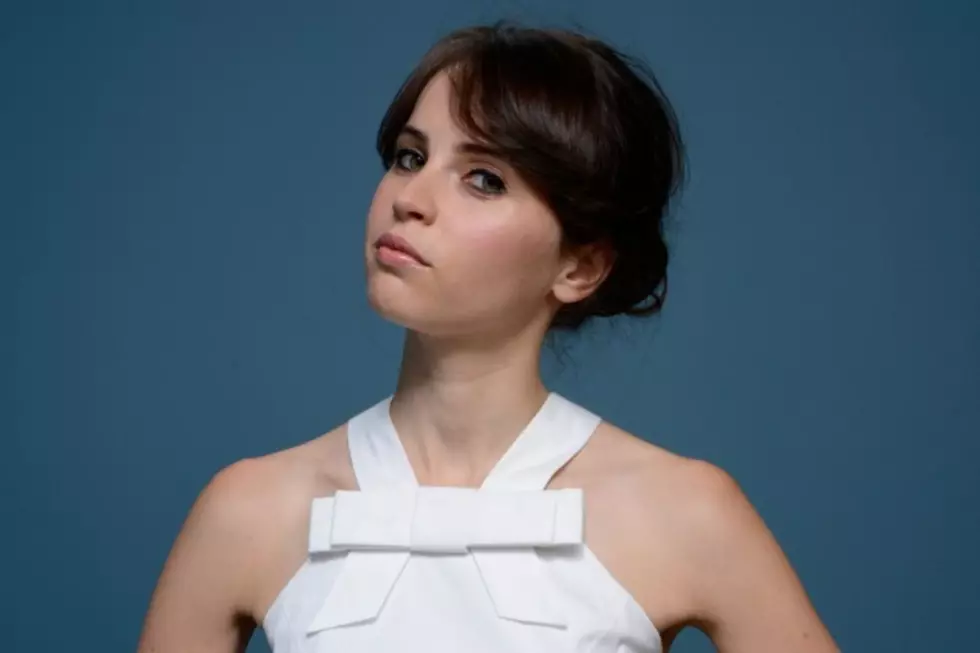 Felicity Jones in Talks to Star in First 'Star Wars' Spinoff
Larry Busacca, Getty Images
There have been rumors bouncing around this week that 'Orphan Black' star Tatiana Maslany had won the lead role in Gareth Edwards' upcoming 'Star Wars' spinoff. As can often be the case with 'Star Wars' rumors, they were wrong. Oscar-nominated actress Felicity Jones ('The Theory of Everything') looks to have actually won the role, and is in now officially in talks with Lucasfilm about the part.
The Hollywood Reporter says Jones beat out Maslany, Rooney Mara, Kate Mara and a number of other actresses for the highly-coveted part. Who will Jones be playing? Well, that much is still unclear. We still don't really know what this 'Star Wars' film will actually be about. There have been persistent rumors that it will follow a group of bounty hunters looking to steal the plans to the Death Star. Boba Fett might make an appearance. Or, maybe it's something completely different (after all, those Maslany rumors were way off). THR adds that their sources say Aaron Paul and Edgar Ramirez are in the mix for another role in the film.
We do know that Edwards will be directing from a script by Chris Weitz ('About a Boy') who was recently brought on to fix a script originally written by Gary Whitta, who has since left the project.
This 'Star Wars' spinoff should not be confused with the other 'Star Wars' spinoff, to be directed by Josh Trank of 'Chronicle' and 'Fantastic Four' fame.
It's not the first time Jones has flirted with a big, franchise movie. She starred last year in 'The Amazing Spider-Man 2' in a role that was expected to become Black Cat. With the 'Spider-Man' franchise completely in flux, we can't imagine that happening any time soon. But, we spoke with Jones late last year, and she told us:
There's an appetite for female-driven big movies—as we've seen with 'Hunger Games.' There's an enormous audience for that. And, so, as an actress, it's really exciting.
Turns out she was more right than probably even she knew.
Gareth Edwards' untitled 'Star Wars' spinoff is expected to hit theaters on December 16, 2016.