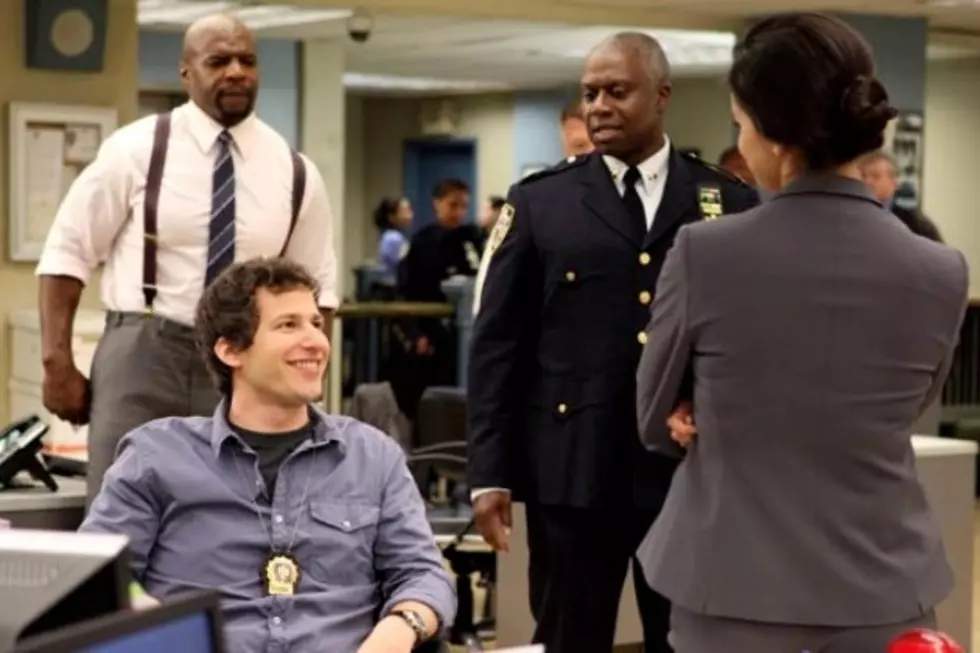 FOX Picks Up Andy Samberg Cop Comedy 'Brooklyn Nine-Nine,' Seth MacFarlane's 'Dads' and More
FOX
Though some of the bigger Upfront announcements may not arrive until next week, FOX has taken some major strides today in its 2013-14 lineup, earlier greenlighting four new dramas and now offering series orders to five original comedy offerings. In addition to the aforementioned, the latest to join the FOX lineup in the coming year will be 'Cougar Town' creator Bill Lawrence's 'Surviving Jack' (starring Christopher Meloni), as well as Army comedy 'Enlisted' and Jason Ritter/Alexis Bledel's 'Us & Them.'
As previously reported, Samberg's 'Brooklyn Nine-Nine' comes from 'Parks and Recreation's' Mike Schur and Dan Goor, following a diverse group of detectives in a precinct at the very edge of New York City. In addition to Samberg as the lead, 'Brooklyn Nine-Nine' boasts among its cast 'The Newsroom' star Terry Crews, 'Last Resort's' Andre Braugher, Melissa Fumero and recent 'Community' and 'How I Met Your Mother' guest Joe Lo Truglio.
Lawrence's 'Surviving Jack' features 'Law & Order: SVU' and 'True Blood' star Christopher Meloni in his latest regular role, adapting Justin Halpern's book 'I Suck at Girls' as a single-camera comedy of "a boy becoming a man and a man becoming a father, in a time before 'coming of age' was something you could Google." The comedy also features Alex Kapp Horner, Connor Buckley, Claudia Lee ('Hart of Dixie'), Kevin Hernandez and Tyler Foden.
Well, what say you? Which of FOX's newest comedy offerings will you be most excited to check out in the coming year? Hit the comments with your thoughts below!