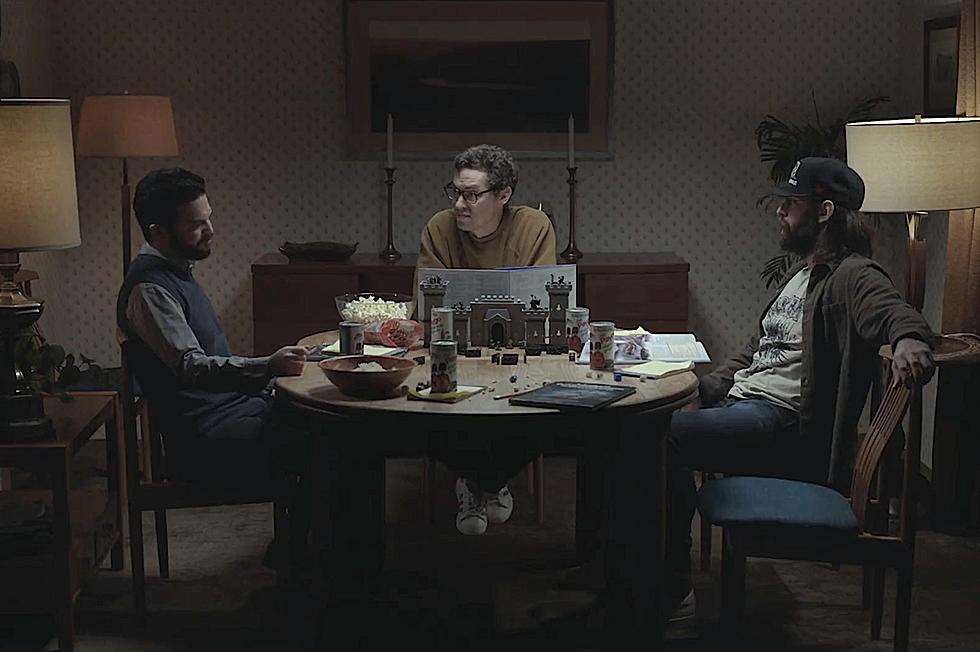 Watch the 'Freaks and Geeks' Cast Reunite to Hype 'Dungeons & Dragons' Movie
Paramount
It is kind of incredible to think that some 23 years after Freaks and Geeks, one of the actors who played the lead geek — who loved to play Dungeons & Dragons on the show — has now co-directed a big-screen movie of Dungeons & Dragons, dubbed Honor Among Thieves. The irony of this state of affairs has clearly not slipped past the film's distributor, Paramount Pictures, who put out a new D&D promo video shamelessly pandering to Freaks and Geeks fans nostalgic for the classic TV dramedy.
And let me tell you: It's working for me big time.
In the clip, John Francis Daley — who starred on Freaks and Geeks as Sam and co-directed the new Dungeons & Dragons: Honor Among Thieves — is hanging out with Samm Levine — Freaks and Geeks' Neal — and Martin Starr — Freaks and Geeks' immortal Bill Haverchuck — as if no time has passed since their time together on the show. The now middle-aged men are still at their fictional D&D game all these years later.
You can watch the clip below. (Sadly, Stephen Lea Sheppard does not return as their dungeon master, Harris.)
READ MORE: The Best TV Shows of the Year
If you've never watched Freaks and Geeks, or it's just been a while since you caught up with the show, here are the Freaks and Geeks scenes the new clip is riffing on, from episode #18, "Discos and Dragons." In it, the Geeks allow James Franco's Daniel to join their regular D&D game. Much to their surprise, he's pretty good at the game. And much to his surprise, he actually enjoys the experience.
The D&D scenes on Freaks and Geeks were one of the ways the series' two casts began to mix and intertwine in the show's final episodes. Daniel joining the D&D game created some interesting new character dynamics which went unexplored because "Discos and Dragons." wound up being Freaks and Geeks final episode. At least, all these years later, we got to see a few of the guys hanging out and playing Dungeons & Dragons again.
Dungeons & Dragons: Honor Among Thieves opens in theaters on Friday. Freaks and Geeks is currently streaming on Hulu.
10 TV Revivals That Were So Bad They Ruined Their Original Shows