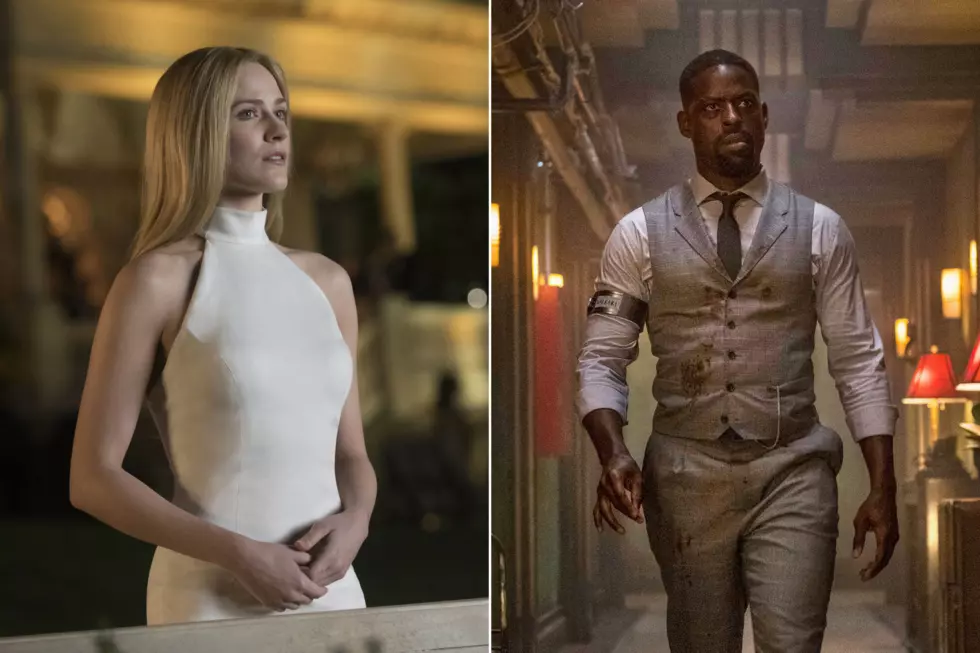 Evan Rachel Wood and Sterling K. Brown Might Lend Their Voices To 'Frozen 2'
HBO/Global Road Entertainment
Disney has remained quiet on all things regarding the upcoming Frozen sequel, but now Variety is reporting on the two exciting casting additions. The Westworld star and This Is Us star are both in talks to join Kristen Bell, Idina Menzel and Josh Gad in the animated sequel.
There's no word on who they'll play, but considering both Wood and Brown are pretty talented singers, we can only hope songwriters Robert Lopez and Kristen Anderson-Lopez will give them a song or two. I mean, Brown has already covered a Boyz II Men song with his Marhsall co-star Gad. And Wood, on top of being half of the group Rebel and a Basketcase, she lent her vocals to the most elaborate Rickroll of all time earlier this year.
Frozen 2 will be directed by the original's Jennifer Lee and Chris Buck, with a script by Lee. When I caught up with the screenwriter/director earlier this year to talk about A Wrinkle In Time, Lee wouldn't spill much about the Frozen sequel, but did tell me about her process journaling as the beloved Disney characters while writing. Frozen 2 arrives in theaters November 27, 2019.