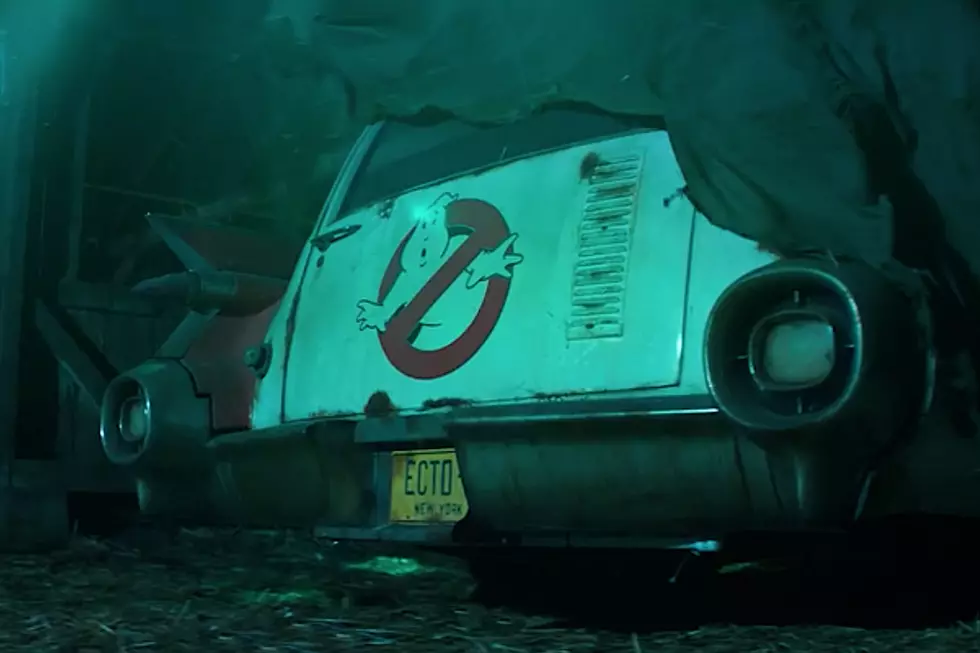 The New 'Ghostbusters' Official Title May Have Been Revealed
Sony
For the most part, people refer to next summer's Ghostbusters movie — a direct continuation of the first two movies, directed by Jason Reitman, the son of those films' director, Ivan Reitman — as "Ghostbusters 2020." That's not the official title, though.
Badtaste.IT claims it has discovered the official title from its "sources," which will be officially announced in the coming weeks. According to them, the official title is ... Ghostbusters Afterlife. (Get it? Because ghosts? And also the franchise was kind of dead there for a little while? You get it.)
Obviously Sony has not confirmed this news yet. But right around the same time as this post went live, a new account popped up on Twitter promoting a new version of Ecto Cooler, the beloved and Ghostbusters-inspired Hi-C drink that became a staple of children's lunches all through the 1990s. The account isn't verified, but the image they tweeted — of new cans of Ecto Cooler in three flavors — is, if fake, the most professional looking forged advertisement for an extinct children's beverage I have ever seen. Most importantly: Both the cans in the ad and the ad itself featured the title "Ghostbusters Afterlife."
So while that's not confirmation, it sure puts us pretty close to one. Whatever it's called, Ghostbusters 2020 stars Mckenna Grace, Finn Wolfhard, Carrie Coon, and Paul Rudd, and opens in theaters on July 10, 2020. (And if it's Ghostbusters Afterlife, that works. It's a very solid title.)
Note: As Amazon Associates, we earn on qualifying purchases.
Gallery — Blu-rays and DVDs That Are Still Extremely Valuable: