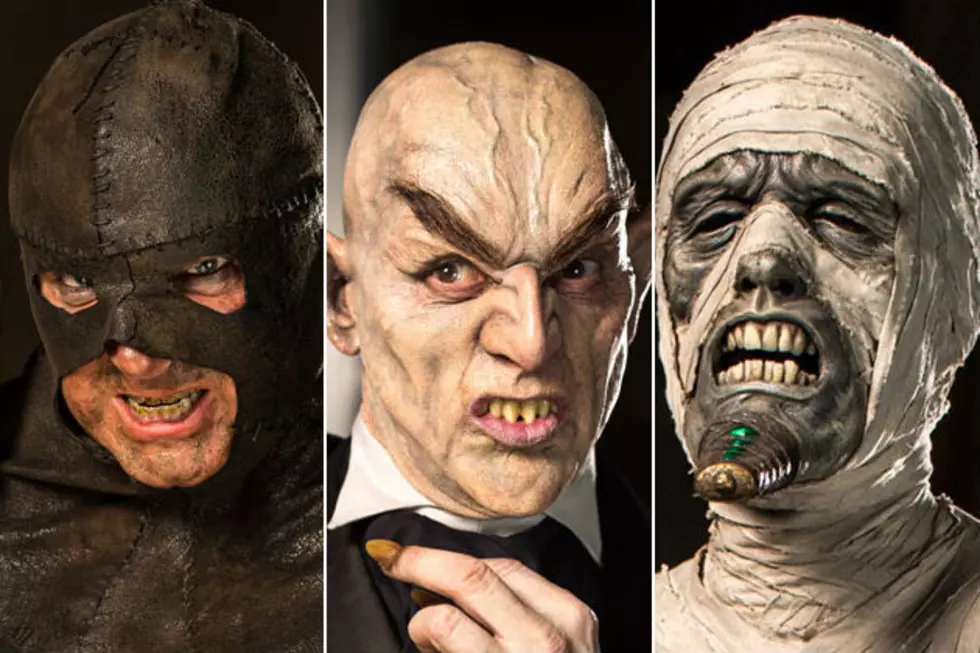 'Goosebumps' Portraits Give Us a Peek at the All the Monsters That Will Terrorize Jack Black
Columbia
For fans of R.L. Stine's classic 'Goosebumps' book series, it's hard to imagine how those diverse books will translate to a single movie adaptation. With stories of mummies, evil dummies, various monsters and ghouls—how can they pack all that and Jack Black into one film? We've long wondered just how many monsters the film would feature, and now thanks to these new portraits, we've got an idea. The answer is a whole bunch, including a few that readers will no doubt recognize.
The gallery initially landed over at Nerdist, and features 10 monsters from the upcoming 'Goosebumps' movie, but it seems like these 10 are just the tip of the iceberg. These monsters might be the ones who are featured most prominently in the film, as previous photos seem to indicate that there's more monster mayhem in store, which follows a kid as he teams up with the niece of author R.L. Stine (Black), when the author's imaginary creations come to life.
You'll notice Slappy the evil dummy, featured in the 'Night of the Living Dummy' series of 'Goosebumps' books, as well as the executioner in black from 'A Night in Terror Tower.' There's the pumpkin-headed creature from 'Attack of the Jack O'Lanterns,' the mummy from 'Curse of the Mummy's Tomb,' and more. We're sure the film will readily point out which characters come from which books, but we're looking forward to the less obvious references for longtime fans. It should be a total treat.
What makes these portraits even better is that they highlight the film's use of practical makeup, an increasingly uncommon practice in modern filmmaking, as CGI has become the standard. These monster designs look fun and kooky and just scary enough, but still colorful and reminiscent of their book counterparts. 'Goosebumps' also has the promise of a solid writing team, with Scott Alexander and Larry Karaszewski ('The People vs. Larry Flynt' and the upcoming 'Big Eyes') putting in some work on the script, and a wonderful cast of co-stars: Jillian Bell, Amy Ryan, Ken Marino, Kumail Nanjiani, and Timothy Simons (Jonah from 'Veep') all lend their talents to the supporting cast.
Check out all the photos below, and prepare to be spooked (and delighted) when 'Goosebumps' hits theaters on August 7, 2015.